Recentemente, tivemos um post que tratou da diferença entre prevent e avoid, duas palavras em inglês que tem o sentido de "evitar". Hoje falaremos de um phrasal verb que está relacionado a este assunto: stave off.
Stave off remete ao significado amplo de "evitar" em três sentidos diferentes: 1) "impedir"; 2) "combater" ou 3) "adiar" temporariamente algo ruim ou indesejável.
Não é interessante como temos várias maneiras de dizer a mesma coisa em inglês? É importante conhecê-las para termos um vocabulário diversificado e assim mais parecido com o dos nativos.
Vejamos então como usar o phrasal verb stave off. Leia os exemplos e ouça os áudios, e depois, não se esqueça de incluí-lo em um flashcard do Anki, o melhor programa de revisão para seus estudos.
1 – Comecemos com stave off significando "impedir":
The reforms were a desperate attempt to stave off defeat.
As reformas foram uma tentativa desesperada de impedir a derrota.
The Federal Reserve lowered interest rates to stimulate the economy and stave off a recession.
A Reserva Federal diminuiu as taxas de juros para estimular a economia e impedir uma recessão.
The central bank introduced the auctions at the end of December to help stave off a currency crisis.
O banco central introduziu os leilões no fim de dezembro para ajudar a impedir uma crise cambial.
The company is restructuring in an attempt to stave off bankruptcy.
A empresa está se reestruturando na tentativa de impedir a falência.
For 12 years, we've sought to stave off this ultimate threat of disaster.
Por 12 anos, nós procuramos impedir essa ameaça definitiva de desastre.
The quartermaster staved off a shortage by requisitioning more than enough supplies.
O quartel-mestre impediu a escassez por solicitar mais suprimentos do que o suficiente.
2 – Agora, veja exemplos de stave off com o sentido de "combater":
She brought some fruit on the journey to stave off hunger.
Ela trouxe algumas frutas na viagem para combater a fome.
Panic and anger both are rising in me, but I try to stave them off.
Pânico e raiva estão ambos crescendo em mim, mas eu tento combatê-los.
Women will do almost anything to stave off wrinkles.
As mulheres farão quase qualquer coisa para combater as rugas.
I initially wanted to stave off any sign of sadness by persuading my wife to take a job as a teacher.
Eu inicialmente queria combater qualquer sinal de tristeza por persuadir minha esposa a aceitar um emprego como professora.
3 – Por último, veja stave off significando "adiar":
We were hoping to stave off these difficult decisions until September.
Nós estávamos na expectativa de adiar estas decisões difíceis até setembro.
The manager can manipulate some things to stave that off, but pop music will become more and more popular no matter what.
O gerente pode manipular algumas coisas para adiar isso, mas a música pop se tornará cada vez mais popular não importa o que aconteça.
The longer you stave the problem off, the less time you will have to deal with it.
Quanto mais você adiar o problema, menos tempo você terá para lidar com ele.
He did all he could to stave off the reality of the discovery.
Ele fez tudo que pôde para adiar a realidade da descoberta.
O que achou de aprender mais um phrasal verb? Aqui no site, temos posts explicando mais de 500 phrasal verbs para você ficar craque no inglês! See you next time!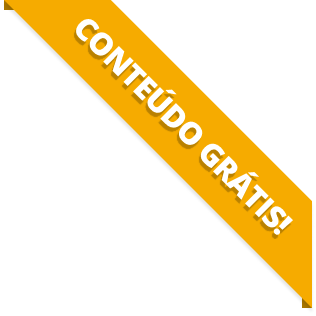 BAIXE O MATERIAL DO POST(PDF+MP3) PARA ESTUDAR QUANDO E COMO QUISER.