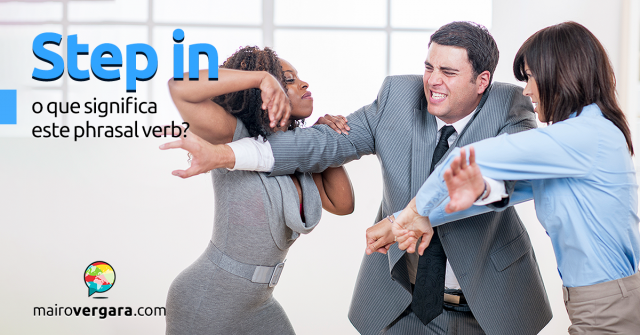 No post de hoje veremos um phrasal verb que tem apenas dois sentidos. Step in quer dizer intervir, interferir em algo ou entrar em um atividade ou situação. É uma expressão simples mas que merece sua atenção, pois é bastante usada por nativos. Como vamos te passar muitos exemplos de como se usar step in, você pode ficar tranquilo em relação ao entendimento deste phrasal verb, mas lembre-se de colocar todos os modelos que apresentarmos aqui no seu Anki, para que você possa treinar e absorver melhor o sentido desta expressão. Clique aqui para ler nosso tutorial complete do Anki, caso ainda não o conheça.
1 – Os primeiro exemplos são de step in  no sentido de intervir, interferir:
When I heard the two women who were talking about being lost, I couldn't help but step in and tell them where to go.
Quando eu ouvi as duas mulheres que estavam falando sobre estarem perdidas, eu não pude evitar intervir e dizer a elas para onde ir.
(Peço que você preste atenção na expressão "can't help but", que quer dizer não poder evitar e é super usada.)
The principal stepped in when he could tell the two girls were about to start fighting.
O diretor interveio quando percebeu que as duas meninas estava prestes  começar a brigar.
(Perceba que "step" é um verbo regular, por isso seu passado é "stepped".)
Johnny was trying to cook dinner for the family, but his mom had to step in when the potatoes caught on fire.
Johnny estava tentando cozinhar o jantar para a família, mas sua mãe teve que intervir quando as batatas pegaram fogo.
If you are getting too sleepy, I can step in and drive for a bit.
Se você está ficando com muito sono, eu posso entrar no seu lugar e dirigir um pouco.
My dad always steps in whenever my older sister starts making fun of me.
Meu pai sempre intervém quando minha irmã mais velha começa a zombar de mim.
2 – Abaixo, step in no sentido de entrar em uma atividade ou situação:
If the couch is too heavy, just ask Jake to step in and carry the other end.
Se o sofá está muito pesado, apenas peça para o Jake (entrar e) carregar a outra ponta.
(No caso acima, em português não faria muito sentido colocar na frase o verbo entrar. Por isso, coloquei entre parênteses. Lembre-se de que uma tradução nem sempre pode ser literal de um idioma para o outro.)
Maria just wanted to step in for a moment and see where all the loud music was coming from.
Maria só queria entrar por um momento e ver de onde toda música alta estava vindo.
Julius asked Marc if he could step in and dance with Marcella before the music stopped.
Julius pediu para Marc se ele podia entrar e dançar com a Marcella antes que a música acabasse.
Since they needed an extra player, Mike stepped in and played striker for the second half of the soccer match.
Já que eles precisavam de um jogador a mais, Mike entrou e jogou como atacante no segundo tempo do jogo de futebol.
Myron was a little nervous about seeing his ex-girlfriend, but he decided to step in to the birthday party anyways.
Myron estava um pouco nervoso em ver sua ex-namorada, mas ele decidiu entrar no aniversário mesmo assim.
Mais um post de phrasal verb para você poder melhorar seu inglês. Se você gostou, lembre-se de compartilhar e comentar o post =)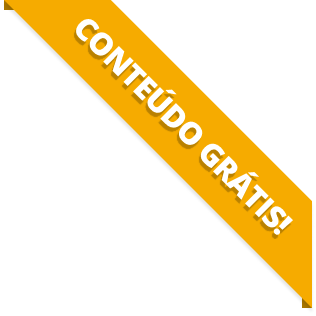 BAIXE O MATERIAL DO POST(PDF+MP3) PARA ESTUDAR QUANDO E COMO QUISER.