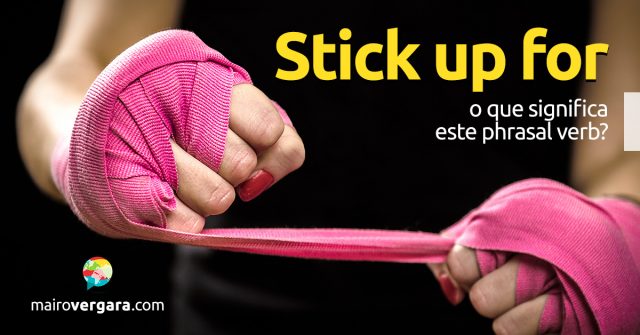 Embora seja composto de um verbo (stick), um advérbio (up) e uma preposição (for), stick up for é um phrasal verb muito simples. Ele tem apenas um significado: "defender". O verbo stick, isoladamente, tem significados praticamente não relacionados ao de stick up for: aderir, colar, colocar, inserir. Logo, o importante é entender a estrutura como um todo.
Confira os exemplos de stick up for em contexto. Para usar estas frases de maneira eficiente, recomendamos o uso do Anki. Veja nosso tutorial completo do Anki para aprender sobre esse excelente programa de revisão.
Everyone was making unpleasant remarks about John, but I stuck up for him.
Todos estavam fazendo comentários desagradáveis sobre John, mas eu defendi ele.
Our team was losing, but I stuck up for it anyway.
Nosso time estava perdendo, mas eu o defendi ainda assim.
I can stick up for myself.
Eu posso me defender.
It's sweet the way he sticks up for his little brother.
É amável a maneira como ele defende seu irmãozinho.
You're supposed to be sticking up for me!
Você deveria estar defendendo a mim!
She's always known how to stick up for herself.
Ela sempre soube como defender a si mesma.
Despite Swan's abuse, Hyacinth stuck up for him.
A despeito do abuso de Swan, Hyacinth defendeu ele.
When push came to shove, I stuck up for him.
Quando a coisa ficou feia, eu defendi ele.
Don't worry, the family will stick up for you.
Não se preocupe, a família vai defender você.
I don't need any help, thanks. I can stick up for myself.
Eu não preciso de ajuda nenhuma, obrigado. Eu posso me defender.
Espero que tenha curtido o post. Compartilhe com seus colegas, escreva sua dúvida/sugestão logo abaixo e até mais!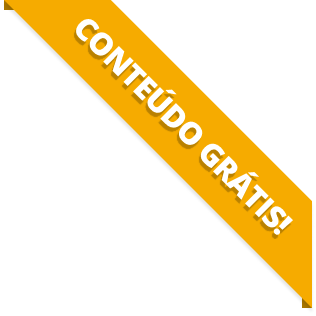 BAIXE O MATERIAL DO POST(PDF+MP3) PARA ESTUDAR QUANDO E COMO QUISER.