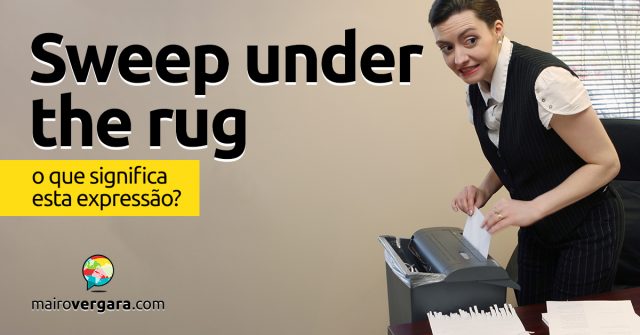 Sabe quando você tem que varrer a casa, mas dá aquela preguiça de ir pegar a pá e recolher a poeira juntada? A alternativa óbvia é varrer a poeira para baixo de um tapete e torcer para ninguém descobrir.
Talvez você seja uma daquelas pessoas quase santificadas que nunca cometeram esse crime (ou talvez você use um aspirador de pó – problema resolvido). Mas obviamente essa situação é conhecida de muita gente, já que acabou virando uma expressão idiomática: to sweep something under the rug. Ou, na versão britânica, to sweep something under the carpet.
Obviamente, a frase se refere a quando tentamos "abafar" ou "encobrir" alguma coisa para que não seja descoberta pelo público.
É comum vermos essa frase inclusive no noticiário, aplicada a escândalos de corrupção ou coisas parecidas. Abra o Anki aí, então, e vamos ver alguns exemplos.
This scandal can't be swept under the rug.
Esse escândalo não pode ser encoberto.
The committee is being accused of sweeping financial problems under the rug to avoid embarrassment.
O comitê está sendo acusado de encobrir seus problemas financeiros para evitar passar vergonha.
The senator has been accused of trying to sweep his former drug use under the rug.
O senador foi acusado de tentar abafar seu antigo uso de drogas.
You need to stop sweeping your problems under the rug. Nothing will get resolved like that!
Você precisa parar de encobrir seus problemas. Nada será resolvido desse jeito!
Their attempts to sweep the scandal under the rug were not very successful.
As tentativas deles de abafar o escândalo não foram muito bem-sucedidas.
You can't just brush this one under the rug.
Você não pode simplesmente abafar este caso.
He tried to sweep his past mistakes under the rug.
Ele tentou encobrir seus erros passados.
For a long time this problem has been swept under the carpet.
Por muito tempo, este problema foi abafado.
The Chinese Government seems determined to sweep human rights abuses under the rug, by arresting activists and protestors.
O governo chinês parece determinado a encobrir os abusos de direitos humanos, prendendo ativistas e dissidentes.
You can't just sweep these issues under the carpet.
Você não pode simplesmente abafar estas questões.
Com isso concluímos a dica de hoje. Espero que você tenha gostado!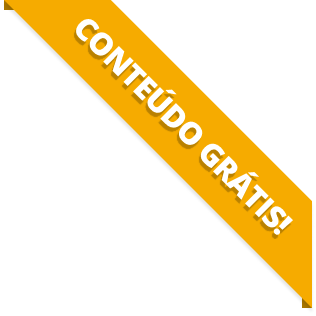 BAIXE O MATERIAL DO POST(PDF+MP3) PARA ESTUDAR QUANDO E COMO QUISER.