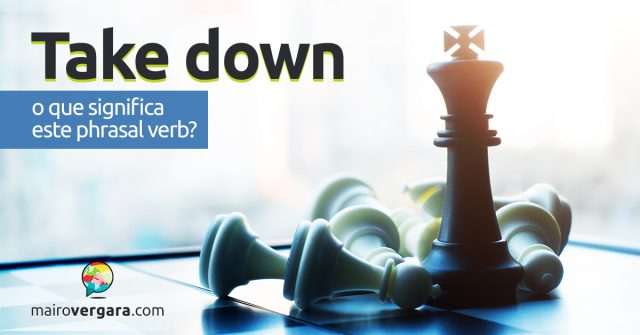 Mais uma vez trazemos para você um phrasal verb super comum no dia-a-dia de nativos: take down. São cinco os sentidos desse phrasal verb e para cada um deles, separamos exemplos para que você os coloque no Anki e possa estudá-los, fazendo com que o post seja mais efetivo para você. Clique aqui para entender como usar o Anki.
Take down é usado no sentido de trazer algo de cima para baixo; derrubar uma grande estrutura, escrever num papel informações ou uma declaração, estragar ou destruir alguém ou algo e derrotar um competidor. Veja os exemplos:
1 – Take down como levar, tirar, trazer algo de cima para baixo:
Take the book down from the shelf.
Tire o livro da prateleira.
The store took down all the signs after the sale ended.
A loja tirou todas as placas depois que a liquidação acabou.
The boss is downstairs and wants to meet our visitor. Will you take her down?
O chefe está lá embaixo e quer conhecer nossa visitante. Você pode trazê-la para baixo?
2 – Take down como derrubar:
The platform was taken down for safety reasons.
A plataforma foi derrubada por razões de segurança.
They plan to take all these buildings down and turn the land into a park.
Eles planejam derrubar todos esses prédios e transformar a área em um parque.
Do they plan to take down the television broadcasting tower?
Eles planejam derrubar a torre de transmissão da TV?
The helicopter was taken down by enemy guns.
O helicóptero foi derrubado pelas armas do inimigo.
3 – Take down como anotar uma informação ou declaração:
The police took down our addresses and phone numbers.
A polícia anotou nossos endereços e números de telefone.
Please take these figures down in your notebook.
Por favor, anote essas figuras em seu caderno.
I took down every word they said so I could review the conversation later.
Eu anotei cada palavra que eles disseram para que eu pudesse revisar a conversa mais tarde.
The stenographer took the speech down and transcribed it.
O taquígrafo anotou o discurso e o transcreveu.
4 – Take down no sentido de destruir ou estragar algo ou alguém:
Some journalists just want to find a celebrity's weak points and take him or her down.
Alguns jornalistas apenas querem encontrar os pontos fracos de uma celebridade e destrui-lo ou destrui-la.
She claims there was a government plot to take down outspoken community leaders.
Ela alega que havia uma conspiração governamental para destruir líderes sinceros da comunidade.
The opposing team really took him down during the final game.
O time adversário realmente o destruiu durante o jogo final.
They were so good that they took down each member of our debate team.
Eles eram tão bons que eles destruíram cada membro do nosso time de debate.
5 – Take down no sentido de derrotar um competidor:
Stockholders are hoping to take down the company's management team.
Acionistas esperam derrotar o time da gerência da empresa.
Bush decided it was up to American forces to take Saddam down.
Bush decidiu que cabia às forças americanas derrotar Saddam.
Today in tennis, Martinez easily took down Kournikova to win the championship.
Hoje no tênis, Martines facilmente derrotou Kournikova para ganhar o campeonato.
Espero que você tenha gostado do nosso artigo sobre take down e que comente conosco suas impressões desse phrasal verb. Se gostou, compartilhe o post.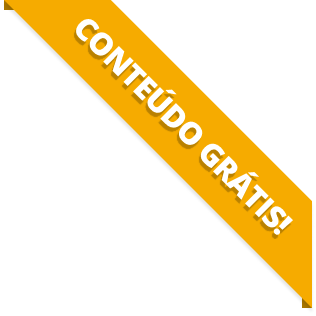 BAIXE O MATERIAL DO POST(PDF+MP3) PARA ESTUDAR QUANDO E COMO QUISER.