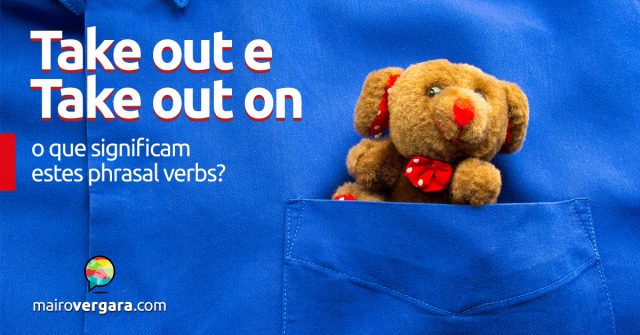 O phrasal verb take out tem vários significados. Um deles é levar alguém para sair, para ir a um restaurante, por exemplo. Outro, bem menos divertido, é matar ou nocautear alguém ou destruir algo.
Take out também pode ter os seguintes sentidos: remover ou tirar algo de algum lugar, deixar algo de lado, sacar dinheiro, pegar um livro emprestado numa biblioteca, comprar comida para comer em outro lugar e fazer alguma coisa para compensar algo. Espere, não terminou! Pode ainda significar conseguir um documento oficial, fazer um empréstimo, publicar um anúncio, ir a algum lugar ou até deixar alguém muito cansado.
Por fim, tanto take out como take out on podem significar descontar a raiva em alguém – geralmente alguém que não tem nada a ver com a história que nos deixou com raiva em primeiro lugar!
Parece muita coisa (e é), mas vamos estudar cada sentido separadamente, em contexto, e você vai terminar de ler este post "craque" no uso destes phrasal verbs!
Antes de prosseguir, conheça o Anki, um programa de revisão perfeito para acelerar a sua aquisição de vocabulário. Aprenda a usar o Anki junto às frases de exemplo que trazemos, através do tutorial completo que fizemos a respeito.
1 – Take out no sentido de tirar algo de algum lugar ou remover alguma coisa. Note que podemos separar o phrasal verb, deixando o objeto no meio, como nos quatro últimos exemplos desta parte.
Henry took out his wallet.
Henry tirou a sua carteira (do bolso, da mochila…).
Her eyes widened when she saw him taking out his gun.
Seus olhos se arregalaram quando ela o viu sacar sua arma.
When you edit the tape, you can take out the giggles.
Quando você editar a fita, pode remover as risadas.
I opened the camera and took out the film.
Eu abri a câmera e removi o filme.
They had to take out two of his teeth.
Eles tiveram de remover dois de seus dentes.
I'll take out the trash.
Vou tirar o lixo.
(Para for a da casa, para o caminhão de lixo recolher.)
My mother took the splinter out of my finger.
Minha mãe removeu o espinho do meu dedo.
The officer started to take her notebook out.
O policial começou a remover o seu caderno (da mochila, da bolsa…).
Please take the trash out.
Por favor, leve o lixo para fora.
I forgot to take the trash out last night.
Esqueci de tirar o lixo ontem à noite.
2 – Take out no sentido de deixar algo de lado, não considerar alguma coisa.
It was a good summer if you take out those three days when I was sick.
Foi um bom verão se você não considerar/tirar aqueles três dias que eu estava doente.
Take the acting out and tell me what you thought of the plot.
Deixe a atuação de lado e me diga o que você achou da história.
(Ou: tire a atuação, pare com a atuação.)
If you take all that out it's still a great fighting game.
Se você desconsiderar tudo isso, ainda é um grande filme de luta.
3 – Take out no sentido de "sacar dinheiro".
I went to the ATM and took out $20.
Eu fui ao caixa eletrônico e saquei 20 dólares.
She took $500 out of her bank account.
Ela sacou $500 de sua conta bancária.
I took out some money for the weekend.
Eu saquei algum dinheiro para o fim de semana.
Most of the time he took out 300 bucks.
A maioria das vezes ele sacou 300 dólares.
She took the remainder out in cash.
Ela sacou o resto em dinheiro vivo.
4 – Take out no sentido de fazer algo para compensar alguma coisa.
They took out the money we owed in babysitting services.
Eles receberam o dinheiro/valor devido em serviços de babá.
He took out the money owed in services.
Ele recebeu o dinheiro/valor devido em serviços.
5 – Take out no sentido de levar alguém para sair.
She's taking her parents out for dinner.
Ela está levando seus pais para jantar.
Jessica's grandparents took her out for the day.
Os avós de Jessica a levaram para passear o dia todo.
We took the children out to a movie.
Nós levamos as crianças para ver um filme.
I hope he'll take me out soon.
Espero que ele me leve para sair logo.
George is taking Susan out next week.
George levará Susan para sair na próxima semana.
I'd like to take you out tonight if you're free.
Gostaria de leva-lo para sair esta noite, se você estiver livre.
He's been taking out a different girl every night of the week.
Ele tem saído com uma garota diferente a cada noite da semana.
6 – Take out no sentido de "para levar" (comida).
Can we get some pizza to take out?
Podemos comprar uma pizza para levar?
We took out some Japanese food and ate at home.
Nós compramos comida japonesa e levamos para comer em casa.
Is that to eat in or take out?
É para comer aqui ou levar?
7 – Take out no sentido de conseguir um documento oficial.
She took out a real estate license.
Ela tirou uma licença de corretora de imóveis.
Let's take out a loan and buy that car.
Vamos fazer um empréstimo e comprar aquele carro.
I'm going to take out a life insurance policy.
Eu vou comprar uma apólice de seguro de vida.
8 – Take out no sentido de publicar um anúncio.
They've taken out a huge ad in the newspaper.
Eles publicaram um anúncio enorme no jornal.
9 – Take out no sentido de pegar um livro emprestado na biblioteca.
I took out a book from the library.
Eu peguei um livro na biblioteca.
You can only take three books out at a time.
Você pode pegar apenas três livros por vez.
No one else had taken that book out for a long time.
Mais ninguém havia pegado esse livro em um bom tempo.
10 – Take out no sentido de destruir, matar ou nocautear alguém.
The night bombing raid took out the bridge.
O bombardeio noturno destruiu a ponte.
The explosion took out the ship's radar.
A explosão destruiu o radar do navio.
The enemy took out one of the trucks.
O inimigo destruiu um dos caminhões.
The last mission took two enemy bunkers out.
A última missão destruiu dois abrigos do inimigo.
Two snipers took out a whole platoon.
Dois atiradores mataram um batalhão inteiro.
He took me out with a single punch.
Ele me nocauteou com um único soco.
One more word out of you, and I'm going to take you out.
Diga mais uma palavra e vou te socar.
11 – Take out no sentido de ir a algum lugar.
Jan and Herb took out for the beach.
Jan e Herb partiram para a praia.
The police took out after the suspects.
A polícia partiu atrás dos suspeitos.
He took out after them through the woods.
Ele foi atrás deles através da floresta.
12 – Take out dentro da expressão take it out of someone no sentido de deixar alguém muito cansado, esgotado ou exausto.
Playing tennis in this heat really takes it out of you.
Jogar tênis nesse calor realmente te deixa cansado.
That interview really took it out of me.
Aquela entrevista me deixou esgotada.
This construction job really takes it out of me.
Esse emprego na área de construção realmente me deixa muito cansado.
Running around after 25 preschoolers takes it out of me.
Correr atrás de 25 alunos de pré-escola me esgota.
13 – Take out, quando complementado com of yourself, of herself etc. significa fazer alguém parar de pensar nos seus problemas.
She ought to go out and have fun, it'd take her out of herself.
Ele deve sair e se divertir, isso tiraria a sua cabeça dos problemas.
Being a reporter took me out of myself and that shaped me as a writer.
Ser um repórter me fez parar de pensar nos meus problemas e me moldou como escritor.
Looking at paintings at least took him out of himself.
Olhar quadros ao menos tirou a sua cabeça dos problemas.
14 – Take out no sentido de descontar a raiva, a agressividade…
Don't take out your frustration so aggressively.
Não desconte sua frustração de forma tão agressiva.
Take out your anger now, Initiate, before I change my mind.
Desconte sua raiva agora, Initiate, antes que eu mude de ideia.
Anyway, mom had to take out her anger somewhere.
De qualquer forma, mamãe tinha de descontar sua raiva em algum lugar.
15 – Enfim, take out on, que também tem o sentido de descontar a raiva, a agressividade.
He took out his anger on his family.
Ele descontou sua raiva em sua família.
He took his anger out on his poor dog.
Ele descontou sua raiva em seu pobre cachorro.
When he's under pressure at work, he takes it out on me.
Quando ele está sob pressão no trabalho, ele desconta em mim.
I know you've had a bad day, but you don't have to take it out on me!
Eu sei que você teve um dia ruim, mas não precisa descontar em mim!
Se curtiu saber mais sobre take out e take out on, compartilhe o post com seus colegas. Comente abaixo qualquer dúvida ou sugestão e até mais!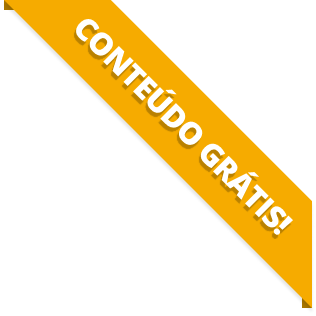 BAIXE O MATERIAL DO POST(PDF+MP3) PARA ESTUDAR QUANDO E COMO QUISER.