Hoje vamos falar de um phrasal verb que além de ter seis sentidos diferentes, pode ter duas pronúncias – e neste caso, o sentido dele também é o outro. Vamos começar pelo verbo tear com a pronúncia /ter/. Neste caso, o phrasal verb tem os sentidos de: destruir algo como um papel ou tecido, rasgando-o; recusar a aceitar um acordo; fazer alguém se sentir infeliz ou chateado; danificar algo ou prejudicar alguém; sobressair-se em algo e arrancar algo do chão. Já o verbo tear com a pronúncia /tɪr/ tem o sentido de chorar.
Para que você entenda e absorva a diferença dos dois phrasal verbs, é necessário que você estude. Recomendamos o uso do Anki, uma ferramenta que ajuda você a reter o que você estuda. Clique aqui e saiba como. E vamos aos exemplos do artigo:
1 – Tear up como rasgar:
I tore up all the photos of my old boyfriend.
Eu rasguei todas as fotos do meu antigo namorado.
(Veja que o passado simples de "tear" é "tore".)

The principal tore up the note so no one could read it.
O diretor rasgou o bilhete para que ninguém pudesse lê-lo.
I tore the newspaper up to make a nest for my pet hamster.
Eu rasguei o jornal para fazer um ninho para meu hamster de estimação.
The dog tore up the newspaper.
O cachorro rasgou o jornal.
2 – Tear up como recusar a aceitar um acordo:
We will tear up the whole treaty rather than accept this clause.
Nós iremos recusar todo o tratado ao invés de aceitar essa cláusula.
The parties reached a compromise and tore up the old contract.
As partes firmaram um compromisso e recusaram o antigo contrato.
We couldn't settle the case, so we tore the agreement up.
Nos não pudemos resolver o caso, então nós recusamos o acordo.
3 – Tear up no sentido de chatear ou fazer alguém infeliz:
It tears me up to leave you.
Me chateia te deixar.
The news of Tom's death really tore Bill up.
As notícias da morte de Tom realmente chatearam Bill.
Bad news tears up some people. Other people can take it calmly.
Notícias ruins chateiam algumas pessoas. Outras pessoas conseguem recebê-las calmamente.
It tears me up to think he won't be coming home.
Me chateia pensar que ele não estará vindo para casa.
It tears up the students when they think about the football game that they lost.
Chateia os estudantes/alunos quando eles pensam sobre o jogo de futebol que eles perderam.
4 – Tear up como danificar, destruir algo ou prejudicar alguém:
The puppy tore up the furniture.
O cachorrinho danificou a mobília.
The kids tore the couch up.
As crianças danificaram o sofá.
The two drunks tore the bar up in their brawling.
Os dois bêbados "quebraram" o bar em sua briga.
The typhoon tore up the islands.
O tufão destruiu as ilhas.
This beach has eroded because a storm tore it up.
Essa praia sofreu erosão porque uma tempestade a destruiu.
5 – Tear up no sentido de sobressair-se em algo. Veja que neste caso, de uma maneira informal, podemos traduzir o phrasal verb por "arrebentar":
The team tore up the chess tournament and won a medal.
O time sobressaiu-se no torneio de xadrez e ganhou uma medalha.
(Ou: O time "arrebentou" no torneio de xadrez e ganhou uma medalha.)
Our school had the winning team—we tore the competition up.
Nossa escola teve o time vencedor, nós nos sobressaímos na competição.
(Ou: …nós arrebentamos na competição.)
In his first year, his hitting tore up the league's opposing pitchers.
No seu primeiro ano, sua rebatida arrebentou os lançadores oponentes da liga.
6 – Tear up como arrancar algo do chão:
The remains of trees that had been torn up by the storm.
O resto das árvores que tinham sido arrancadas pela tempestade.
He tore up the floorboards.
Ele arrancou as tábuas do chão.
I tore off part of a page and wrote my name and telephone numbers on it.
Eu arranquei parte de uma página e escrevi meu nome e telefone nela.
(O "phrasal verb tear off" pode ser usado com o mesmo sentido neste caso.)
7 – Os exemplos abaixo são de tear up, no sentido de chorar. Lembre-se que neste caso, a pronúncia é diferente:
During the funeral, the mourners started to tear up.
Durante o velório, os enlutados começaram a chorar.
I always bring tissues to sad movies because they really tear me up.
Eu sempre trago lenços para filmes tristes porque eles realmente me fazem chorar.
One minute she's making you tear up, the next she's making you laugh.
Em um minuto ela está te fazendo chorar, no outro ela está fazendo você rir.
After seeing Johnny tear up at that cheesy movie, I knew he was a loser.
Depois de ver John chorar naquele filme brega, eu soube que ele era um perdedor.
As she waved her mother goodbye, she found herself tearing up.
Enquanto ela acenava adeus para sua mãe, ela se encontrou chorando.
Espero que você tenha gostado do post e que tenha entendido a diferença de todos os sentidos de tear up. Se tiver algum comentário, poste abaixo e, caso tenha gosta, compartilhe o post.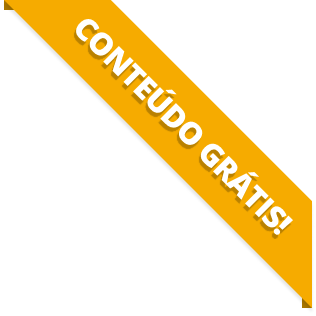 BAIXE O MATERIAL DO POST(PDF+MP3) PARA ESTUDAR QUANDO E COMO QUISER.