Como o phrasal verb de hoje tem apenas um sentido, vamos direto ao ponto: think over quer dizer ponderar, considerar, examinar, pensar sobre ou a respeito de algo cuidadosamente, principalmente antes de tomar uma decisão. Vamos ver alguns exemplos abaixo para que você entenda como usar think over dentro de um contexto. Lembrando que você deve estudar as frases de exemplo para realmente aprender o que think over quer dizer. Clique aqui para ler nosso tutorial completo do Anki se você ainda não usa essa ferramenta nos seus estudos diários. Veja os exemplos:
Let's think over his proposal before we see him again.
Vamos pensar sobre a proposta dele antes de vê-lo novamente.
She really ought to think it over before she quits school.
Ela realmente deveria refletir antes dela sair sair da escola.
Dunham was looking at me, thinking over what he had heard and deciding what it meant.
Dunham estava olhando para mim, pensando sobre o que ele tinha ouvido e decidindo o que aquilo significava.
("Thinking" é a forma continua de "think".)
The students thought over the story they had just read.
Os alunos refletiram sobre a história que acabaram de ler.
("Thought" é o passado de "think".)
Here's my proposal. Think it over, and let me know how you feel.
Aqui está minha proposta. Pense a respeito, e me avise como você se sente.
I'll have to think it over carefully before I can say yes or no.
Eu terei que pensar a respeito disso cuidadosamente antes de poder dizer sim ou não.
I'll think it over and give you an answer next week.
Eu pensarei a respeito e te darei uma resposta na próxima semana.
(A partícula " 'll" é a abreviação de "will", que coloca o verbo a sua frente no futuro.)
I need some time to think over his proposal.
Eu preciso de algum tempo para pensar a respeito da proposta dele.
I said she could come and live with us, and she said she'd think it over.
Eu disse que ela poderia vir e viver conosco, e ela disse que pensaria a respeito.
I've thought over your offer, and I'd like to accept.
Eu pensei a respeito da sua oferta, e eu gostaria de aceitar.
Se você gostou do post de hoje, compartilhe com os amigos e, caso tenha alguma dúvida ou sugestão, comente conosco abaixo.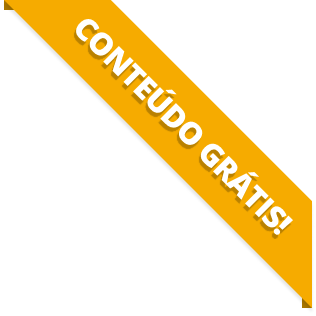 BAIXE O MATERIAL DO POST(PDF+MP3) PARA ESTUDAR QUANDO E COMO QUISER.