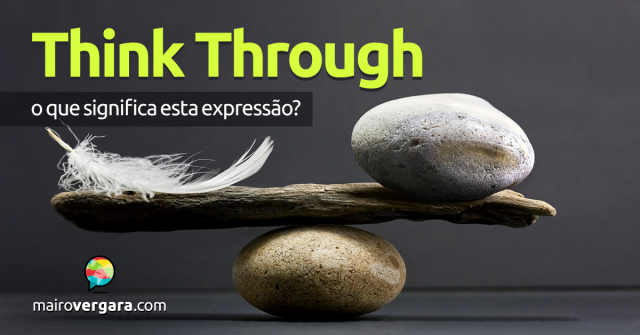 Acho que a parte mais complicada do phrasal verb think through é a sua pronúncia. Aliás, neste artigo aqui você aprende um pouco mais sobre a pronúncia de algumas palavras com o "th". Já o sentido de think through é simples: ponderar, considerar, examinar algo cuidadosamente, geralmente antes de tomar uma decisão importante.
Como temos apenas um sentido de think through você pode até pensar que não precisa estudá-lo. Mas isso não é verdade. Para que você incorpore esse phrasal verb ao seu vocabulário, você precisa praticar. Com o Anki você consegue estudar de forma sistematizada e eficaz. Clique aqui e saiba como.
Veja os exemplos de think through abaixo:
Have you had time to think things through?
Você teve tempo de ponderar as coisas cuidadosamente?
I need time to think this through.
Eu preciso de tempo para ponderar isto.
We have thought through the matter and have come to a decision.
Nós examinamos a questão e chegamos a uma decisão.
Let me think this through and call you in the morning.
Deixe-me considerar isto e ligar para você de manhã. 
I will think through this matter and get back to you.
Eu vou examinar essa questão e voltar (a falar) com você.
("Will" coloca o verbo à sua frente no futuro.)
We can't afford a mistake, so think things through and make sure you have everything ready.
Nós não podemos arcar com um erro, então pondere as coisas e tenha certeza de que você tem tudo pronto.
You should think through all these questions before you send your proposal to a publisher.
Você deveria ponderar todas essas questões antes de enviar sua proposta a um editor.
Make sure you think through the consequences before you act.
Tenha certeza de examinar as consequências antes de agir.
Don't make the decision to quit your job right away—think the matter through.
Não tome a decisão de se demitir do seu emprego imediatamente, pondere a questão.
I don't believe you've thought the problem through.
Eu não acredito que você examinou o problema.
Espero que você tenha gostado do artigo e que o compartilhe com outros estudantes de inglês. Até o próximo post!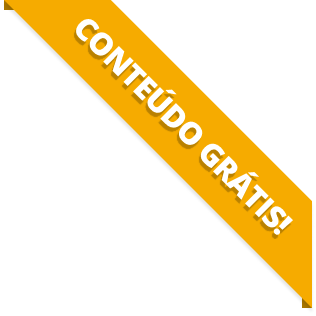 BAIXE O MATERIAL DO POST(PDF+MP3) PARA ESTUDAR QUANDO E COMO QUISER.