Thrash out é um phrasal verb bem útil, embora não esteja entre os mais usados. Thrash out significa "discutir em detalhes um problema ou plano, a fim de chegar a um acordo, solução ou decisão". O verbo thrash, isoladamente, é sinônimo de "bater", "açoitar", "surrar", e a preposição out equivale a "para fora" — logo vemos, então, que thrash out usa o verbo thrash de maneira figurada.
Thrash out pode ser confundido facilmente com trash out, um phrasal verb com sentido totalmente diferente. Trash out quer dizer "criticar alguém, em um discurso inflamado" — faremos um post a respeito dele, futuramente.
Para que você fique craque no uso de thrash out, trazemos uma série de exemplos dele na prática. Além de estudar essas frases e dominar o phrasal verb, recomendamos que você use o Anki. Com o Anki, você vai memorizar de fato o que aprendeu, e poderá expandir seu vocabulário de forma muito mais eficaz. Veja o tutorial completo e saiba mais.
The committee thrashed out the new budget.
O comitê discutiu o novo orçamento.
The politician thrashed the issue out with her advisers.
A política discutiu a questão com seus conselheiros.
They had a meeting to thrash out their problems.
Eles tiveram uma reunião para discutir seus problemas.
The two sides finally thrashed out a compromise.
Os dois lados finalmente negociaram um meio-termo.
The defense thrashed a deal out with the prosecution.
A defesa negociou um acordo com a acusação.
We had to stay an extra two hours thrashing this issue out.
Nós tivemos que ficar duas horas extras discutindo este assunto.
The committee took hours to thrash the whole matter out.
O comitê levou horas para discutir o assunto inteiro.
Both sides hope to thrash out an agreement by next week.
Ambos os lados esperam negociar um acordo na próxima semana.
We still have to get together and thrash out the details.
Nós ainda temos que nos juntar e discutir os detalhes.
We sometimes spend a whole day thrashing it out in a meeting.
Nós, às vezes, gastamos um dia inteiro discutindo numa reunião.
We'll just have to thrash out our ideas about where to go on vacation.
Nós vamos apenas ter que discutir nossas ideias sobre onde ir nas férias.
The foreign ministers have thrashed out a suitable compromise formula.
Os ministros estrangeiros negociaram uma fórmula adequada de acordo.
John and Anne thrashed out the reasons for their constant disagreements.
John e Anne discutiram as razões para seus constantes desacordos.
How foreign fund-managers will be compensated has yet to be thrashed out.
Como gestores de fundos estrangeiros vão ser compensados, há ainda que se discutir.
With luck, they could sit down later and thrash out what he'd gleaned so far.
Com sorte, eles poderiam reunir-se depois e discutir o que ele havia coletado até então.
Curtiu conhecer thrash out? Não se esqueça de compartilhar. Comente abaixo qualquer dúvida/sugestão que tiver e até mais!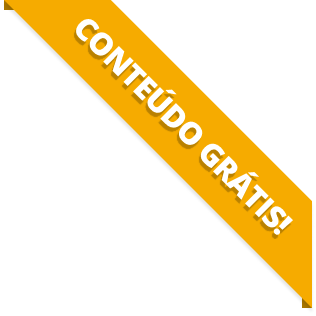 BAIXE O MATERIAL DO POST(PDF+MP3) PARA ESTUDAR QUANDO E COMO QUISER.