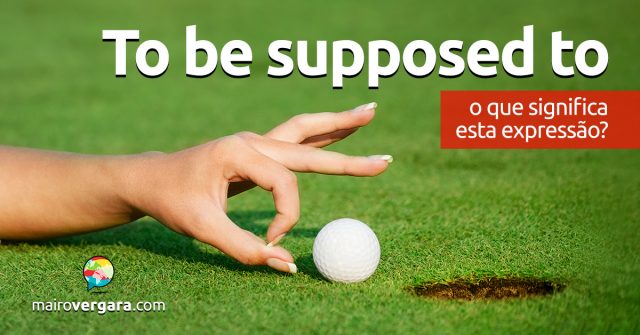 A expressão de hoje pode confundir um pouco, à primeira vista. Se você traduzir literalmente, to be supposed to é "estar suposto a". Mas não é bem por aí, como você verá. Antes da explicação, conheça o Anki e como usá-lo para estudar esse material eficientemente.
A expressão tem dois significados. Exploremos cada um individualmente.
1 – O primeiro é "ter que" ou "dever". Veja o exemplo a seguir (lembre-se que o to be será substituído por uma de suas conjugações):
You're supposed to make a copy of the contract before you mail it.
Você tem que fazer uma cópia do contrato antes de enviar por e-mail.
("You're" é abreviação de "you are". A tradução poderia ser também "Você deve fazer uma cópia […]".)
Percebe? Expressa apenas um dever, uma obrigação. Seguem mais exemplos.
This isn't what we're supposed to be discussing.
Isso não é o que nós temos que estar discutindo.
Am I supposed to be at the meeting on Tuesday?
Eu tenho que estar na reunião terça-feira?
You are supposed to listen to your parents.
Você tem que ouvir seus pais.
She was supposed to be here an hour ago.
Ela deveria estar aqui uma hora atrás.
2 – O segundo uso da expressão é descrever uma "expectativa"; como você espera que algo seja ou se comporte, baseado em informações que você possui. Por exemplo:
Latin America is supposed to be a pretty inexpensive place to travel in.
A América Latina supostamente é um lugar bem barato de se viajar.
(Traduções que funcionam também são "aparentemente", "pelo que sei", entre outras.)
No contexto acima, o falante tem a informação de que é barato viajar na América Latina. Ele usa is supposed to para comunicar que é isso que ele espera ser verdade. Pode-se traduzir também como "deve", como verá nos últimos exemplos.
This restaurant is supposed to make excellent salads.
Esse restaurante supostamente faz excelentes saladas.
She is supposed to be the best doctor in town.
Ela supostamente é a melhor médica na cidade.
That breed of dog is supposed to be good with kids.
Essa raça de cachorro supostamente é boa com crianças.
The new regulations are supposed to help single parents.
As novas regulações devem ajudar pais solteiros.
Today was supposed to have been sunny, but it's raining.
Hoje deveria ter sido ensolarado, mas está chovendo.
The party was supposed to be a surprise.
A festa deveria ser uma surpresa.
Ficamos por aqui. Espero que tenha ficado tudo claro. Agora é só usar o Anki para fixar e, se curtiu conhecer a expressão, compartilhar com os amigos. Até mais!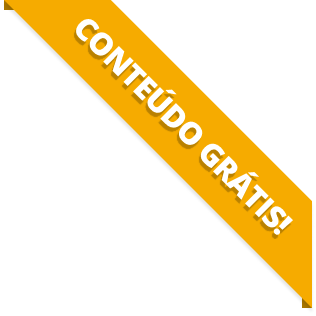 BAIXE O MATERIAL DO POST(PDF+MP3) PARA ESTUDAR QUANDO E COMO QUISER.