Hoje é dia de aprender uma expressão um tanto fácil de entender, mas um pouquinho complicada de traduzir. Sem dúvidas, a expressão de hoje é muito importante, principalmente nas conversações informais do cotidiano.
Quando se diz que alguémo have a knack for something em inglês, a ideia é que essa pessoa é boa naquilo, que leva jeito. Outras traduções possíveis seriam "ter o dom", de modo irônico ou não, "ter um jeitinho" ou, simplesmente, "ser muito bom em algo". Como você verá nos exemplos que daremos, quando temos um verbo após a expressão, o correto é usá-lo com ing. Veja o exemplo abaixo:
Tom has a knack for making money.
Tom leva jeito para ganhar dinheiro.
(Tom tem as manhas de ganhar dinheiro.)
Como você viu, Tom leva jeito para "fazer" dinheiro. O verbo fazer aqui, que em inglês é make, leva um ing no final se tornando making. Se parece complicado, não esquente a cabeça, pois iremos mostrar vários exemplos ainda neste post. E por falar em exemplos, dê uma lida no nosso tutorial do Anki para aprender a usar todas as frases do post de modo muito eficiente e que irá potencializar seu aprendizado da língua inglesa. Então vamos lá, observe os exemplos abaixo:
Humans have a knack for choosing precisely the things that are worst for them.
Os humanos tem um jeito de escolher precisamente as coisas que são piores para eles.
I don't know what it is, but David just has a knack for getting under my skin.
Eu não sei o que é, mas o David tem o dom de me deixar irritado.
That guy has a knack for losing things.
Aquele cara é muito bom em perder as coisas.
They seem to have a knack for always saying the right thing.
Eles parecem ter um jeitinho de sempre dizer a coisa certa.
That company seem to have a knack for making things that are durable, ergonomic, and functional.
Aquela empresa parece ser muito boa em fazer as coisas que são duráveis, ergonômicas e funcionais.
I think I have a knack for making people feel comfortable, which is really important as a massage therapist.
Eu acho que eu levo jeito para fazer as pessoas se sentirem confortáveis, o que é muito importante como massagista.
So I think I have a knack for correcting writing and formatting.
Então, eu acho que sou muito bom para corrigir escrita e formatar.
I think I have a knack for this game.
Eu acho que levo jeito para este jogo.
Who knew that Perry had such a knack for linguistics?
Quem sabia que Perry tinha tal dom para línguas?
Jenny's got a real knack for the piano.
Jenny realmente tem o dom para tocar piano.
E aí, gostou do post? Se for sim a sua resposta, não deixe de compartilhar para que mais gente venha aprender conosco. Até a próxima dica!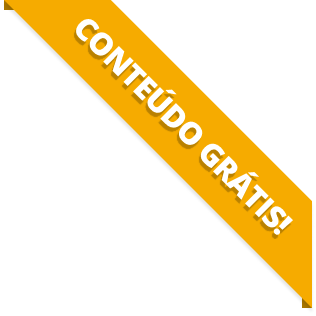 BAIXE O MATERIAL DO POST(PDF+MP3) PARA ESTUDAR QUANDO E COMO QUISER.