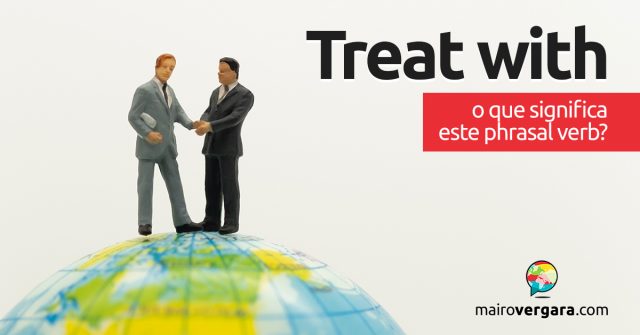 Recentemente, tivemos um post aqui no site sobre o phrasal verb Treat To. Mas, que dizer de treat with? O que será que este phrasal verb significa?
Treat with geralmente é traduzido como "tratar com", mas pode ser usado em três contextos diferentes. O primeiro é no sentido da forma com que você trata alguém, como por exemplo na seguinte frase:
You should treat your mother with more respect.
Você deveria tratar a sua mãe com mais respeito.
Note que, assim como acontece no português, o verbo treat e a preposição with podem ser separadas pela pessoa que recebe a ação (neste caso, "a sua mãe").
O segundo contexto de "tratar com" é no caso de doenças, como nesta frase:
The flu is usually treated with antibiotics.
A gripe geralmente é tratada com antibióticos.
Finalmente, "tratar com" pode se referir ao tratamento dado a algum material ou vegetal, como nesta frase:
The plant must be treated with chemicals to kill the pests.
A planta precisa ser tratada com produtos químicos para matar as pragas.
Além disso, o phrasal verb treat with pode ser traduzido como "negociar com", como no seguinte exemplo:
We should threat with them to come to an agreement.
Nós deveríamos negociar com eles para chegar a um acordo.
Entendeu como usar treat with? Para te ajudar ainda mais, separamos outras frases com este phrasal verb. Comecemos vendo as que são traduzidas como "tratar com" no primeiro contexto mencionado acima:
I treat remarks like that with the contempt that they deserve.
Eu trato comentários assim com o desprezo que eles merecem.
Artie treated most women with indifference.
O Artie tratava a maioria das mulheres com indiferença.
The employment department said the unemployment figures should be treated with caution.
O departamento pessoal disse que a taxa de desemprego deve ser tratada com cautela.
He has treated me with nothing but contempt since I got the promotion.
Ele me tratou com nada além de desprezo desde que recebi a promoção.
(Leia o post Estruturas do Inglês: Nothing But)
Students who treat this project with indifference will suffer the consequences in their grades.
Os alunos que tratarem este projeto com indiferença sofrerão as consequências em suas notas.
Agora, veja "tratar com" no âmbito médico:
Doctors treated her with aspirin.
Os médicos a trataram com aspirina.
This type of angina is treated with medications and surgical techniques.
Este tipo de angina é tratado com medicamentos e técnicas cirúrgicas.
(Leia o post Qual a diferença entre Medication, Medicine e Drug?)
Nowadays, malaria can be treated with drugs.
Hoje em dia, a malária pode ser tratada com medicamentos.
In most cases, infertility is treated with drugs or surgery.
Na maioria dos casos, a infertilidade é tratada com medicamentos ou cirurgia.
Os seguintes exemplos mostram "tratar com" no terceiro contexto mencionado:
The material has been treated with resin to make it waterproof.
O material foi tratado com resina para torná-lo à prova d'água.
The sewage is treated with chemicals before being dumped.
O esgoto é tratado com produtos químicos antes de ser despejado.
(Leia o post Qual a diferença entre Chemistry e Chemical?)
In the market, the price of organic food is at least twice that of food treated with chemicals.
No mercado, o preço da comida orgânica é pelo menos o dobro do da comida tratada com substâncias químicas.
Por último, veja treat with sendo traduzido como "negociar com":
Police are treating with the criminals to avoid any casualties among the hostages.
A polícia está negociando com os criminosos para evitar qualquer vítima entre os reféns.
We refuse to treat with any nation that does not give its citizens basic human rights.
Nós nos recusamos a negociar com qualquer nação que não dá aos seus cidadãos os direitos humanos básicos.
If they are unwilling to treat with us, we will be forced to attack.
Se eles estão relutantes em negociar conosco, nós seremos forçados a atacar.
Gostou de aprender sobre treat with? Então, adicione mais este phrasal verb ao seu Anki! E aproveite para ler sobre outras expressões com a palavra treat: Treat With Kid Gloves, My treat e How Is Something Treating You. See you next time!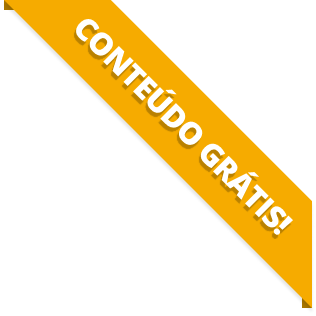 BAIXE O MATERIAL DO POST(PDF+MP3) PARA ESTUDAR QUANDO E COMO QUISER.