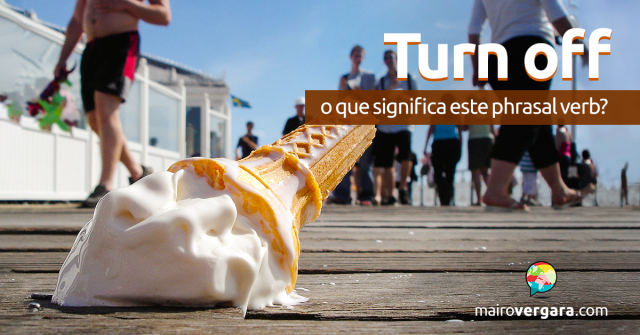 O phrasal verb do post de hoje é um dos mais comuns no inglês. Você já deve ter ouvido, visto ou até mesmo usado turn off, e deve saber que essa expressão significa desligar. Mas sabia que ela também pode ser usada de outras formas? Turn off também é sinônimo de afastar, entediar ou desanimar e "pegar" um determinado caminho. Como sempre, para que você entenda melhor esse phrasal verb, vou dar alguns exemplos com cada sentido de turn off. Lembre-se de que, após ler o post, é necessário que você pratique as frases para um aprendizado eficiente e, para isso, indico o uso do Anki. Leia nosso post sobre essa ferramenta, caso ainda não a conheça.
1 – Primeiramente, veremos exemplos de turn off em seu sentido mais comum: desligar:
It is now safe to turn off your computer.
Agora é seguro desligar seu computador.
All the lights turn off automatically.
Todas as luzes desligam automaticamente.
Go and turn the tap off before the bath overflows.
Vá e desligue a torneira antes que a banheira inunde.
(O phrasal verb foi separado pelo objeto da frase – the tap. Essa separação é opcional.)
Will you turn the television off, please?
Você pode desligar a televisão, por favor?
The emergency crew has turned off local power and gas supplies.
A equipe de emergência desligou as fontes locais de energia e gás.
(Preste atenção na estrutura has + verbo no particípio, chamada de present perfect. Esse tempo verbal mostra que algo foi feito no passado e tem um efeito hoje.)
2 – Agora, turn off como "pegar" um caminho:
You are supposed to turn off the highway at the yellow mailbox.
Supostamente, era para você "pegar" a rodovia na caixa de correio amarela.
Turn off the highway at the first exit after the city.
"Pegue" a rodovia na primeira saída depois da cidade.
Turn off at the next exit.
"Pegue" a próxima saída.
3 – Turn off no sentido de afastar, repelir:
This sort of talk could turn a lot of voters off.
Esse tipo de conversa poderia afastar muitos dos eleitores.
That vulgar comedian turned us off completely.
O comediante vulgar nos repeliu completamente.
Her opening statement completely turned off the jury.
A declaração de abertura dela afastou o júri completamente.
4 – Por fim, turn off como entediar, desanimar:
The boring lecture turned off the class.
A aula chata desanimou a classe.
(Como turn é um verbo regular, seu passado é turned.)
The movie turned the audience off.
O filme entediou o público.
The boring professor turned me off to the subject.
O professor chato me desanimou da matéria.
Her offensive remarks really turned me off.
Seus comentários ofensivos realmente me desanimaram.
Espero que você faça bom proveito dos exemplos e aproveite para aumentar seu vocabulário em inglês. Conte para a gente o que achou do post e compartilhe com outros estudantes de inglês.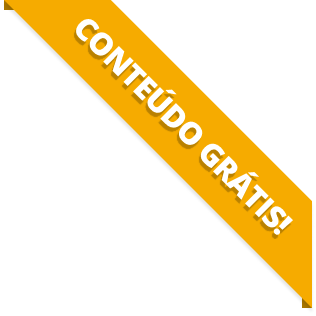 BAIXE O MATERIAL DO POST(PDF+MP3) PARA ESTUDAR QUANDO E COMO QUISER.