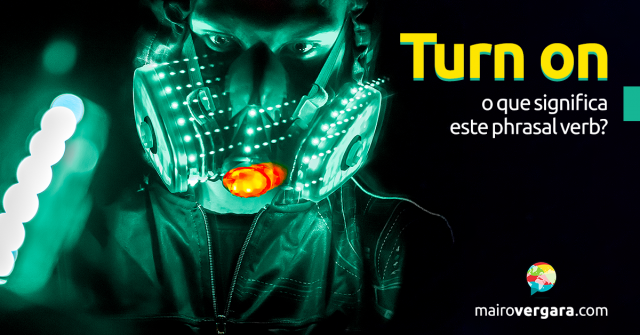 O phrasal verb de hoje é bastante conhecido em um de seus sentidos. Turn on é bastante usado como ligar. Mas, você sabia que essa expressão também tem outras quatro maneiras de ser usada?
Além de ligar, turn on pode ser traduzido como depender ou contar com algo/alguém, atacar, excitar e animar-se ou interessar-se por alguém ou algo. Legal né?
Vamos aos exemplos para que fique mais claro como usar cada um dos sentidos de turn on. Lembre-se de que é importante treinar as frases que vamos passar aqui, para que você realmente aprenda o que for passado. Sugiro o uso do Anki para potencializar seu treino. Caso ainda não conheça essa ferramenta, clique aqui para ler nosso tutorial completo dela.
1 – Os primeiros exemplos de turn on que veremos serão no sentido mais conhecido desse phrasal verb: ligar.
At what time do the street lights turn on?
A que horas as luzes das ruas ligam?
Turn on the outside tap, will you?
Ligue a torneira de fora, você pode?
(O will you no final da frase é uma question tag, uma perguntinha de confirmação no final de uma frase. Não podemos traduzir literalmente, por isso optei por traduzir como "você pode", para dar a ideia de confirmação.)
The lights turned on right at dusk.
As luzes ligaram exatamente ao anoitecer.
(Turned é o passado de turn.)
Is your computer turned on?
O seu computador está ligado?
2 – Agora, veremos turn on como depender ou contar com:
The trial turned on the medical evidence presented by the defence.
O julgamento contou com a evidência médica apresentada pela defesa.
The entire plot turns on mistaken identity.
O enredo todo depende da identidade falsa.
The campaign turns on attracting swing voters.
A campanha conta com atrair eleitores indecisos.
He'll have to turn on all his charm to persuade her.
Ele terá que contar com todo seu charme para persuadi-la.
3 – Os terceiros exemplos são de turn on no sentido de atacar:
Dan suddenly turned on her and yelled at her to be quiet.
Dan subitamente atacou ela e gritou para que ela ficasse quieta.
I thought the strange dog was friendly, but suddenly it turned on me and bit me.
Eu pensei que o cachorro desconhecido era amigável, mas de repente ele me atacou e me mordeu.
Bob knows a lot about lions, and he says that no matter how well they are trained, there is always the danger that they'll turn on you.
Bob sabe muito sobre leões e ele diz que não importa o quão bem eles sejam treinados, há sempre o perigo deles te atacarem.
The treasurer turned on the entire board of directors.
O tesoureiro atacou todo o conselho de diretores.
He suddenly turned on me and accused me of not supporting him when he needed it.
Ele subitamente me atacou e me acusou de não apoiá-lo quando ele precisou.
4 – Abaixo, exemplos de turn on como excitar. Perceba que neste caso, o phrasal verb será sempre separável, ou seja, o objeto da frase aparecerá entre o verbo e a partícula on:
He's very nice, but he just doesn't turn me on.
Ele é muito legal, mas ele apenas não me excita.
He blushed when she asked him what turned him on.
Ele ficou corado quando ela o perguntou o que o excitava.
He really turns me on.
Ele realmente me excita.
5 – Por fim, turn on no sentido de animar-se, interessar-se:
He turns on when he sees the mountains.
Ele se anima quando vê as montanhas.
Ann will turn on if she hears this song.
Ann ficará interessada se ela escutar essa música.
(Will antes do phrasal verb o coloca no futuro.)
Fast music with a good beat turns me on.
Música rápida com uma boa batida me anima.
That stuff doesn't turn on anyone.
Essas coisas não interessam a ninguém.
O que você achou do post de hoje? Conte para a gente aqui nos comentários! E que tal disseminar conhecimento compartilhando o post com outros estudantes?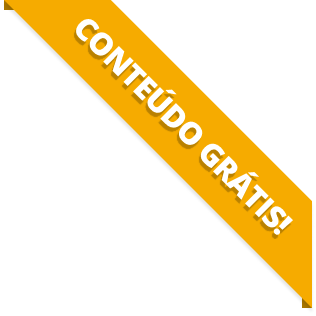 BAIXE O MATERIAL DO POST(PDF+MP3) PARA ESTUDAR QUANDO E COMO QUISER.