Hoje vamos conhecer a expressão upper hand. Já começando com um exemplo simples, a frase to have the upper hand over someone significa "ter a vantagem sobre alguém" — é possível usar os termos "controle", "supremacia", "preponderância" também; todos são sinônimos de upper hand.
Mas upper hand pode aparecer dentro de outras construções também. Por exemplo, to gain the upper (ganhar a vantagem/controle) e to get the upper hand (obter a vantagem/controle).
De forma literal, por outro lado, upper significa "superior" e hand é conhecidamente "mão". Esses termos juntos, no entanto, tem sempre o sentido já explicado.
Vamos agora ao mais importante: exemplos da expressão upper hand em contexto, para que você possa entender o uso dela na prática. Basta estudar as frases, preferencialmente lendo-as e ouvindo-as diversas vezes, para dominar o assunto. Depois disso, recomendamos o uso do Anki, um programa fantástico e gratuito, que nos ajuda a revisar e memorizar de fato o que aprendemos. Confira nosso tutorial do Anki.
To have the upper hand in the fight.
Ter a vantagem em uma luta.
And yet she seemed so entirely to have the upper-hand over him.
E, no entanto, ela parecia tão inteiramente ter o controle sobre ele.
It's half-time and the Spanish football team seem to have the upper hand.
É intervalo e o time de futebol Espanhol parece ter a vantagem.
The prime minister has an upper hand in the decision making.
O primeiro-ministro tem uma preponderância na tomada de decisão.
Was determined not to let the opposition get the upper hand.
Estava determinado a não deixar a oposição obter o controle.
Finally gained the upper hand in the argument.
Finalmente ganhou o controle na discussão.
She wanted an upper hand in the business.
Ela queria uma vantagem nos negócios.
The upper hand is given to those who take it.
O controle é dado àqueles que o tomam.
He usually has the upper hand because he's older.
Ele geralmente tem a vantagem porque ele é mais velho.
Each strives to gain the upper hand in military might.
Cada um luta para ganhar a supremacia em poderio militar.
Both teams strove to gain the upper hand but were very evenly matched.
Ambos os times lutaram para ganhar o controle, mas eles eram muito uniformemente equiparados.
She had the upper hand, and she was using it well to her advantage.
Ela tinha o controle, e ela o estava usando muito bem a seu favor.
("[…] to her advantage" pode ser também "em benefício dela" ou "para deixá-la em vantagem".)
Gostou de conhecer a expressão upper hand? Então compartilhe o post. Se tiver alguma dúvida ou sugestão para a gente, comente abaixo. Até mais!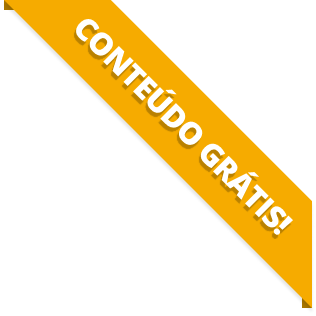 BAIXE O MATERIAL DO POST(PDF+MP3) PARA ESTUDAR QUANDO E COMO QUISER.