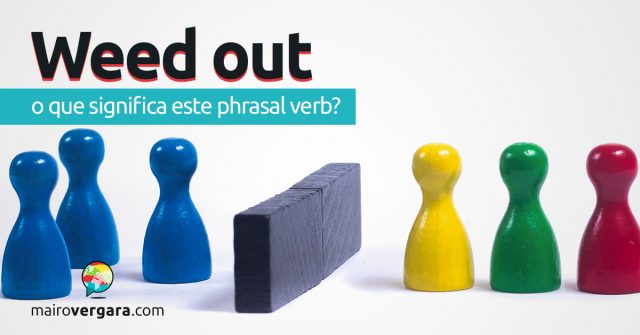 Weed out é um phrasal verb bastante útil e que tem apenas um sentido. A palavra weed pode significar "erva daninha" ou, mais informalmente, "maconha". Pode também, como verbo, ter o sentido de "remover plantas indesejadas de (uma área de cultivo)".
Quando juntamos weed à preposição out (geralmente equivalente a "fora"), temos o sentido de eliminar, remover, extirpar. Confira este exemplo:
They will review the applications to weed out the less qualified candidates.
Eles vão revisar os requerimentos para eliminar os candidatos menos qualificados.
Note que pode ser eliminar algo físico (a exemplo de plantas indesejadas, como com o verbo weed sozinho) ou não, como na frase acima.
Seguem mais exemplos para você praticar e dominar pra valer esse phrasal verb. Não esqueça de colocar todos eles no Anki. Se você ainda não conhece esse incrível programa de revisão, veja nosso breve tutorial do Anki e fique por dentro.
We need a process that weeds out corrupt police officers.
Nós precisamos de um processo que elimine policiais corruptos.
Vosshall designed her pilot study to weed out this variable.
Vosshall projetou seu estudo piloto para eliminar essa variável.
He is keen to weed out the many applicants he believes may be frauds.
Ele está interessado em eliminar os vários candidatos que ele acredita que podem ser fraudes.
We must weed them out as soon as possible.
Nós temos que os eliminar o mais rápido possível.
("Weed out" é um phrasal verb separável, aliás, como vê nesse exemplo.)
It might just help to weed out the parasites from the genuine cases.
Pode muito bem ajudar a eliminar os parasitas dos casos genuínos.
The first round of interviews only really serves to weed out the very weakest of applicants.
A primeira rodada de entrevistas apenas serve realmente para eliminar os mais fracos dos candidatos.
Most applicants get weeded out before the interview stage.
A maioria dos candidatos são eliminados antes da fase de entrevista.
As all levels of government were attempting to weed out Communists.
À medida que todos os níveis de governo estavam tentando eliminar Comunistas.
Once these comments are identified, publishers or users can start to weed them out.
Uma vez que esses comentários sejam identificados, editores ou usuários podem começar a eliminá-los.
É isso por hoje, galera. Espero que tenham curtido, compartilhem o post e deixem suas sugestões abaixo. Até a próxima!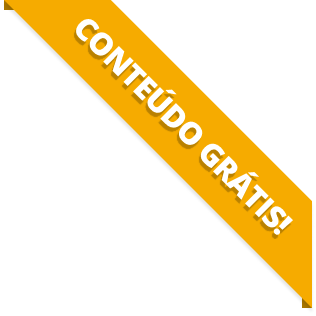 BAIXE O MATERIAL DO POST(PDF+MP3) PARA ESTUDAR QUANDO E COMO QUISER.