Don't worry about a thing 'cause every little thing is gonna be alright.
Se você leu a frase acima cantando, é porque conhece a música do Bob Marley e provavelmente também já está familiarizado com o phrasal verb worry about. Mas já conhecia worry at?
Tanto worry about quanto worry at significam "se preocupar com" algo. Além disso, worry at também significa "morder", especificamente da forma com que o cachorro morde o osso, o sacudindo de um lado para o outro.
Abaixo, veja frases com esses dois phrasal verbs e os acrescente ao seu Anki!
1 – Primeiro, vejamos frases com worry about:
Don't worry about the bill. I'll pay it.
Não se preocupe com a conta. Eu a pagarei.
Please don't worry about me. I'll be all right.
Por favor, não se preocupe comigo. Eu ficarei bem.
It's just a routine check-up – nothing to worry about.
É só um exame de rotina – nada com o que se preocupar.
Just fill out the application and worry about the tuition later.
Simplesmente preencha a inscrição e se preocupe com a mensalidade mais tarde.
(Leia o post Qual a diferença entre Later e Latter?)
It's silly worrying about things which are outside your control.
É bobagem se preocupar com coisas que estão fora do seu controle.
2 – Agora, vejamos frases com worry at:
She kept worrying at the problem all day.
Ela continuou se preocupando com o problema o dia todo.
She'll worry at those figures until she's sure they've been done correctly.
Ela se preocupará com aqueles números até estar certa de que eles foram calculados corretamente.
Nancy began to worry at her son all over again.
A Nancy começou a se preocupar com o filho dela mais uma vez.
If you worry at a problem, you think about it a lot in order to find a solution. However, sometimes the only solution is not to worry about it.
Se você se preocupa com um problema, você pensa muito sobre ele a fim de encontrar uma solução. Mas, às vezes a única solução é não se preocupar com ele.
3 – Outro significado de worry at é "morder":
The dog was in the corner, worrying at a bone.
O cachorro estava em um canto, mordendo um osso.
Rebecca kept worrying at her lip as she was trying to figure out the answer.
A Rebecca continuava mordendo seu lábio enquanto tentava descobrir a resposta.
(Leia o post Figure Out | O que significa este phrasal verb?)
He began to worry at the knot in the cord.
Ele começou a morder o nó da corda.
The dog was worrying at my slipper when I came in.
O cachorro estava mordendo meu chinelo quando entrei.
(Leia o post Come In | O que significa este phrasal verb?)
Agora que você já conhece os phrasal verbs worry about e worry at, que tal ler sobre a diferença entre Preoccupied e Worried? See you next time!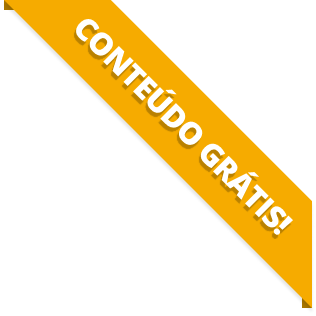 BAIXE O MATERIAL DO POST(PDF+MP3) PARA ESTUDAR QUANDO E COMO QUISER.