A expressão de hoje se refere àquelas situações onde algo é explícito por podermos notar na "cara" da pessoa que fez algo errado que ela é culpada. Geralmente dizemos "está na cara" ou "dá pra ver pela cara de alguém" em português. Veja a expressão abaixo para entender melhor:
The young mother could tell that the little boy didn't like his birthday present, because it was written all over his face.
A jovem mãe podia deduzir que o garotinho não gostou de seu presente de aniversário porque dava pra ver na cara dele.
Como você pode ver, traduzimos a expressão written all over one's face nesta frase como "dava pra ver na cara". A tradução ao pé da letra da expressão significa "estar escrito por toda a face de alguém", que no contexto, significa que algo fica evidente porque a pessoa não consegue disfarçar. A palavra one, que aqui é uma abreviação de someone, pode ser trocada por qualquer outro pronome (he, she, it, you, they, we).
Para você fixar bem a expressão, vamos mostrar seu uso em variados contextos. Mas antes disso, leia o nosso tutorial do Anki e descubra como usar esses exemplos de uma maneira realmente eficiente e que potencializará seu aprendizado do inglês. Então vamos aos exemplos:
The criminal had it written all over his face; he was definitely guilty.
Estava na cara do criminoso que ele era culpado.

Even though he said it was delicious, it was written all over Joel's face that he didn't like the meal his father had prepared.
Embora ele tenha dito que estava delicioso, dava pra ver na cara de Joel que ele não gostou da refeição que seu pai tinha preparado.
It was written all over George's face that he had forgotten to prepare for his presentation at work this morning.
Estava na cara de George que ele tinha esquecido de se preparar para sua apresentação no trabalho esta manhã.
Mr. Hayes wanted to punish Logan for playing a joke on his brother, but it was written all over his face that he thought it was kind of funny.
O Sr. Hayes queria punir Logan por pregar uma peça em seu irmão, mas estava na cara dele que ele achou meio engraçado.
Kayla didn't want to be mean to her boyfriend, but it was written all over her face that she didn't like the gift he had given her.
Kayla não queria ser malvada com seu namorado, mas estava na cara dela que ela não gostou do presente que ele tinha dado para ela.
Even though Sam's parents didn't say anything about his being late coming home, he could tell they were mad because it was written all over their faces.
Embora os pais de Sam não tenham dito nada sobre sua vinda tarde para casa, ele podia imaginar que eles estavam bravos porque dava pra ver pela cara deles.
I tried not to act sad when Jake told me he couldn't come to my recital, but I know I had disappointment written all over my face.
Eu tentei não agir com tristeza quando Jake me contou que ele não conseguia ir para o recital, mas eu sei que dava pra ver a frustração na minha cara.
It was written all over the young boy's face that he was excited to see the pretty girl walk into the shop.
Estava na cara do jovem garoto que ele estava empolgado para ver a garota bonita entrar na loja.
When Mrs. Bates asked Jim where his homework was, it was written all over his face that he hadn't done it.
Quando a Sra. Bates perguntou ao Jim onde estava seu dever de casa, estava na cara dele que ele não tinha feito.
É isso por hoje. Até a próxima!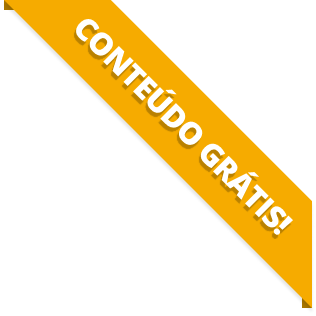 BAIXE O MATERIAL DO POST(PDF+MP3) PARA ESTUDAR QUANDO E COMO QUISER.