Hoje você vai aprender a como expressar a ideia da palavra "abafado" em três contextos diferentes na língua inglesa. Em português, quando temos um dia quente e úmido, normalmente dizemos que o dia está abafado. Também usamos abafado para uma sala ou um cômodo qualquer sem ventilação ou cheio de gente. Outra situação em que usamos o termo é em um contexto sonoro. Quando ouvimos por exemplo um som vindo de algum lugar fechado ou ao longe, dizemos que é um som ou ruído abafado.
No post de hoje você irá aprender a expressar a ideia nos três contextos. E para não se esquecer de nenhum detalhe, dê uma lida no nosso tutorial do Anki e aprenda como a ferramenta pode te ajudar a reter quase tudo aquilo que estuda.
Dado o recado, vamos aos exemplos.
1 – Primeiramente, vamos ver os exemplos para como se dizer "abafado" quando se trata de som. E neste caso, usaremos o adjetivo muffled.
They heard the sounds of muffled voices.
Eles ouviram sons de vozes abafadas.
I could hear muffled voices next door but couldn't make out any words.
Eu consegui ouvir vozes abafadas na porta ao lado, mas não consegui entender nenhuma palavra.
The muffled roar of traffic could be heard in the distance.
O barulho abafado do tráfego poderia ser ouvido ao longe.
The house has double-glazed windows to muffle the noise of aircraft.
A casa tem janelas com vidros duplos para abafar o ruído de avião.
The muffled sound of the party could be heard in the distance.
O som abafado da festa podia ser ouvido ao longe.
2 – Agora, veja como se dizer "abafado" referente a ambiente, uma sala, um banheiro ou qualquer tipo de cômodo. Observe os exemplos:
The room will get stuffy with so many people inside.
A sala ficará abafada com tanta gente dentro.
I was in a stuffy, overcrowded office.
Eu estava em um escritório abafado e lotado.
My room gets really stuffy in the afternoon.
Meu quarto fica realmente abafado à tarde.
Simple ways to freshen up that stuffy bathroom.
Maneiras simples de refrescar aquele banheiro abafado.
3 – E para finalizar, vamos ver como se diz "abafado" quando nos referimos ao clima. E neste caso, usaremos o adjetivos muggy. Veja os exemplos:
A 90-degree day with 90 percent humidity is an example of a muggy day.
Um dia de 90 graus com 90 porcento de umidade é um exemplo de dia abafado.
(90 graus aqui refere-se a 90º Fahrenheit.)
No one wants to leave the house on this hot, muggy day.
Ninguém quer sair de casa nesse dia abafado e quente.
The muggy weather conditions are causing discomfort for people as they travel.
As condições abafadas do clima estão causando desconforto às pessoas enquanto viajam.
It was a warm muggy afternoon, and it looked like it would rain.
Era uma tarde quente e abafada, e parecia que iria chover.
E aí, gostou do post? Se a resposta for sim, por favor compartilhe-o para que mais pessoas venham aprender inglês conosco. Até a próxima!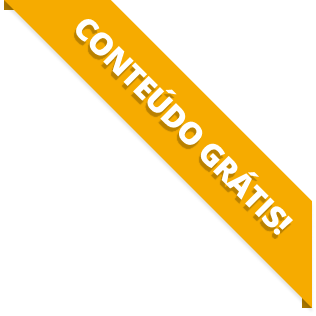 BAIXE O MATERIAL DO POST(PDF+MP3) PARA ESTUDAR QUANDO E COMO QUISER.