Antes de falarmos sobre nosso phrasal verb de hoje, é importante não confundir advise com advice. Se você já ficou na dúvida quanto à estas duas palavrinhas, não se preocupe porque temos um post explicando direitinho a diferença entre elas e você pode lê-lo clicando aqui.
Agora que está claro em sua mente que advise é o verbo "aconselhar" ou "sugerir", podemos falar de nosso phrasal verb de hoje: advise against. Você já deve ter adivinhado seu significado, não é?
Advise against significa sugerir que alguém não faça algo, ou seja, "desaconselhar". Que tal vermos este phrasal verb em algumas frases? Não esqueça de escutar os áudios para aprender a pronunciá-lo corretamente.
Most doctors advise against smoking.
A maioria dos médicos desaconselha o tabagismo.
The government advises against foreign travel due to civil unrest.
O governo desaconselha viagens ao estrangeiro devido aos distúrbios civis.
She advised him against taking out another mortgage on the house.
Ela o desaconselhou a contrair outra hipoteca da casa.
(Sabia que take out tem pelo menos 15 significados diferentes? Aprenda sobre eles lendo o post Take Out e Take Out On – O que significam estes phrasal verbs?)
The professor advised his students against skipping class if they wanted a passing grade at the end of the semester.
O professor desaconselhou seus alunos a faltar nas aulas se eles quisessem uma nota de aprovação no fim do semestre.
I would advise against quitting your job if you are not actively pursuing another opportunity.
Eu te desaconselharia a pedir demissão de seu emprego se você não está ativamente buscando outra oportunidade.
My mechanic advised against driving the car until the transmission was repaired.
Meu mecânico desaconselhou dirigir o carro até que a transmissão seja consertada.
Lisa always advises against hasty actions.
A Lisa sempre desaconselha ações precipitadas.
I advised Bill against quitting his job.
Eu desaconselhei o Bill a pedir demissão de seu emprego.
The Medical Council has advised people against taking this drug until further safety tests have been carried out.
O Conselho Médico desaconselhou as pessoas de tomar este medicamento até que testes de segurança adicionais sejam realizados.
I'd advise against traveling alone in the desert.
Eu desaconselharia viajar sozinho no deserto.
The HR manager advised against dismissing the staff without notice.
O gerente de RH desaconselhou demitir os funcionários sem aviso prévio.
(RH em inglês se diz HR, pois é a sigla para "human resources".)
She had advised me against this course of action, and I should have listened.
Ela havia me desaconselhado deste plano de ação e eu deveria ter escutado.
I'd advise against sailing today because it's cloudy and it might rain.
Eu desaconselho velejar hoje porque está nublado e pode chover.
I would strongly advise against it, but it's your choice.
Eu desaconselho fortemente isto, mas a decisão é sua.
Police are advising the public against travelling in the fog.
A polícia está desaconselhando a comunidade a viajar no nevoeiro.
While it may seem appropriate to bring flowers to a hostess, I usually advise against it.
Embora possa parecer apropriado levar flores à uma anfitriã, eu normalmente desaconselho isso.
I strongly advise against the incorporation of emergency laws into our ordinary legal system.
Eu desaconselho fortemente a incorporação de leis emergenciais ao nosso sistema legal convencional.
They advise against the sales of items that could be faulty and pose a danger risk.
Eles desaconselham a venda de itens que podem ser defeituosos e representar um risco de perigo.
Viu só como é simples o uso de advise against? Não esqueça de incluir este phrasal verb em seu Anki para incorporá-lo ao seu vocabulário. See you next time!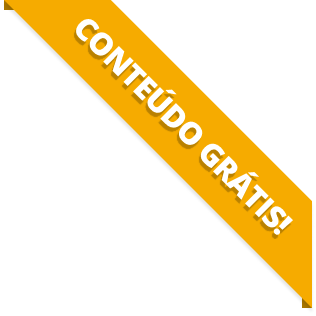 BAIXE O MATERIAL DO POST(PDF+MP3) PARA ESTUDAR QUANDO E COMO QUISER.