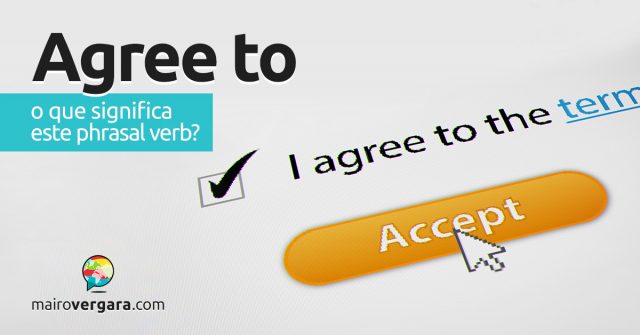 O verbo agree é bem conhecido e você já deve saber que ele costuma ser traduzido como "concordar". Mas já reparou que podem ser usadas diferentes preposições com ele? Veja isso nos exemplos abaixo:
I agree with you.
He agrees to my demands.
We agree on a date.
Notou? As preposições with, to e on podem ser usadas com o verbo agree para formar diferentes phrasal verbs.
Já falamos aqui no site sobre Agree With, que é o mais comum dos três. Ele geralmente significa "concordar com", mas pode ter pelo menos mais dois sentidos. Confira lá no artigo!
Hoje, falaremos de agree to e, em breve, teremos outro post para falar de agree on. Dessa forma, você ficará craque nos phrasal verbs formados a partir do verbo agree!
Apesar de agree to poder ser traduzido como "concordar", ele também significa "aceitar". A frase citada acima, então, pode ser traduzida assim:
Ele aceitou as minhas exigências.
Vejamos mais frases com agree to, para você aprender a usar esse phrasal verb. Depois, acrescente o que tiver aprendido ao seu Anki!
1 – Primeiro, veja agree to sendo traduzido como "concordar":
Club members have provisionally agreed to the changes.
Os membros do clube concordaram provisoriamente com as mudanças.
I should never have agreed to her appointment.
Eu nunca deveria ter concordado com a nomeação dela.
The bank has agreed to lend me £5,000.
O banco concordou em me emprestar £5.000.
(Leia o post Qual a diferença entre Lend e Borrow?)
We had to push them to agree to our terms, but they finally did accept the deal.
Nós tivemos que forçá-los a concordar com os nossos termos, mas eles finalmente aceitaram o acordo.
We have agreed to their request for a full investigation.
Nós concordamos com a solicitação deles de uma investigação completa.
2 – Agora, veja agree to significando "aceitar":
She agreed to sell him the house.
Ela aceitou vender a casa para ele.
The school agreed to send the students on the field trip.
A escola aceitou enviar os alunos à excursão.
Both sides in the conflict have agreed to the terms of the peace treaty.
Ambos os lados do conflito aceitaram os termos do tratado de paz.
The company agreed to the settlement to avoid the expense of a lengthy legal case.
A empresa aceitou o acordo para evitar os custos de um extenso processo judicial.
They are unlikely to agree to these plans unless the cost is reduced.
É improvável que eles aceitem esses planos, a menos que o custo seja reduzido.
Often sales promoters will try to get people to agree to a deal by saying the offer is valid only for a short period of time.
Muitas vezes, promotores de vendas tentam fazer as pessoas aceitarem um acordo por dizer que a oferta é válida apenas por um curto período de tempo.
She reluctantly agreed to step down as managing director.
Ela relutantemente aceitou deixar o cargo de diretora-geral.
(Leia o post Step Down | O que significa este phrasal verb?)
He agreed to join me for the movie.
Ele aceitou ver o filme comigo.
Agora você já conhece os phrasal verbs agree with e agree to e sabe a diferença entre eles! Ficou faltando agree on, não é? Então, não perca o post que sairá em breve sobre esse phrasal verb! See you next time!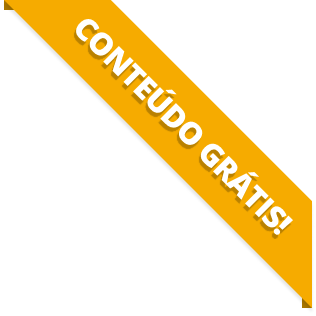 BAIXE O MATERIAL DO POST(PDF+MP3) PARA ESTUDAR QUANDO E COMO QUISER.