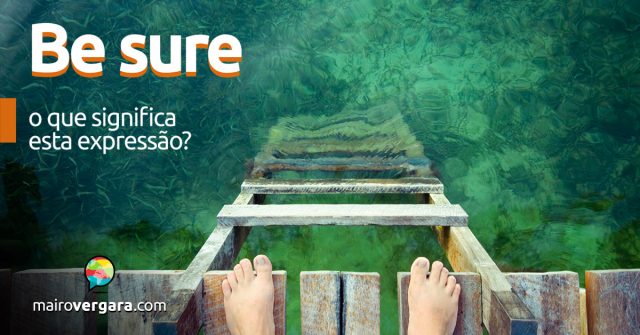 Hoje veremos uma expressão muito usada em inglês, portanto um vocabulário fundamental a qualquer aprendiz da língua. Caso ainda não conheça o Anki e como usá-lo para aumentar seu vocabulário, veja aqui o tutorial completo.
A expressão é be sure, e é usada de duas maneiras diferentes. Vejamos cada uma delas e seus exemplos de uso.
1 – Nessa primeira forma, be sure seria equivalente de "estar certo (de algo)". Sure é um adjetivo que significa "confiante no que pensa; não tendo dúvidas de que está certo". Logo, uma maneira de dizer "eu tenho certeza" em inglês é I am sure (ou I'm sure).  Veja mais exemplos dessa estrutura em contexto:
I'm sure I've seen that dress before.
Eu tenho certeza que vi aquele vestido antes.
He told me, as if he was absolutely sure of this fact.
Ele me disse, como se estivesse completamente certo desse fato.
I'm not 100 percent sure how to tell my mother.
Eu não estou 100% certo de como contar à minha mãe.
I wasn't exactly sure how to respond to her comment.
Eu não estava muito certo sobre como responder ao comentário dela.
Nobody was too sure what to say, so nobody said anything.
Ninguém estava muito certo do que dizer, então ninguém disse nada.
2 – Na segunda forma de uso, be sure significa "certifique-se (de fazer algo)", ou seja, é uma frase imperativa, uma ordem — porém tem uma conotação gentil, suave. Uma tradução que funciona bem em português é "lembre-se (de fazer algo)".
Be sure to drop by.
Lembre-se de dar uma passada.
(Veja nosso post sobre os phrasal verbs "Drop By e Drop In".)
We'll be sure to get your assignments from school.
Nós lembraremos de pegar suas tarefas da escola.
And be sure to bring me the check.
E lembre-se de trazer-me cheque.
Be sure that you know what is required.
Lembre-se de saber o que é exigido.
Have a pleasant journey, and be sure to write.
Tenha uma jornada agradável, e lembre-se de escrever.
Uma variação de be sure é make sure. Porém em make sure, a mensagem transmitida é menos tênue, ou seja, não se traduz como "lembre-se", mas como "certifique-se", "garanta que". Veja exemplos:
Go and make sure she's alright.
Vá e certifique-se que ela está bem.
I think I locked it but we'd better make sure.
Eu acho que eu tranquei, mas é melhor garantirmos.
Police were there to make sure there was no violence.
A polícia estava lá para garantir que não haveria violência.

I just wanted to make sure you knew where to go.
Eu só queria garantir que você sabia para onde ir.
Always make sure of your facts before accusing anyone.
Sempre certifique-se dos seus fatos antes de acusar qualquer um.
Ficamos por aqui com o post de hoje. Espero que tenha curtido, deixe suas sugestões nos comentários e até a próxima!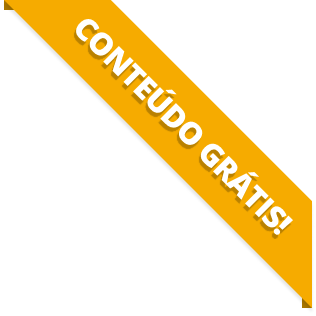 BAIXE O MATERIAL DO POST(PDF+MP3) PARA ESTUDAR QUANDO E COMO QUISER.