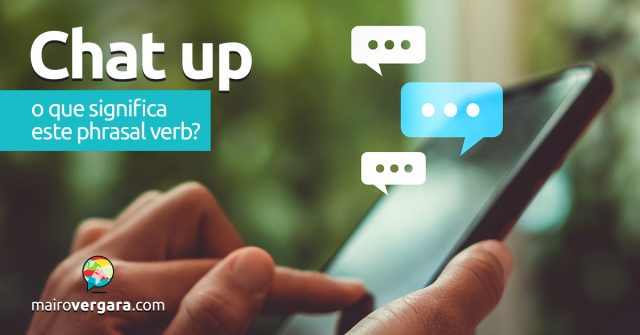 Na era da internet, até quem não sabe nada de inglês conhece algumas palavrinhas do idioma. Por exemplo, você com certeza sabe que a palavra chat se refere a uma sala de bate-papo, ou a um meio de atendimento ao consumidor, no caso de sites de empresas.
Então, fica fácil de entender que o phrasal verb chat up pode significar "bater papo com" ou "puxar papo com", mas, nesse caso, especificamente com a segunda intenção de obter algo da pessoa com quem se está conversando.
Porém, o principal sentido de chat up é "flertar com", ou seja, jogar a lábia em alguém que lhe interessa romântica ou sexualmente.
Vejamos algumas frases com esses dois significados de chat up. Depois, acrescente-as ao seu Anki!
Primeiro, veja chat up significando "bater papo com" ou "puxar papo com":
The salesperson chatted us up for an hour before we finally decided to buy something.
O vendedor bateu papo com a gente por uma hora antes de nós finalmente decidirmos comprar algo.
I love chatting up tourists visiting our city! It gives you such diverse and interesting perspectives!
Eu amo bater papo com os turistas que estão visitando a nossa cidade! Isso lhe proporciona tantas perspectivas diversificadas e interessantes!
I chatted up the director, hoping to get a part in the film.
Eu puxei papo com o diretor, esperando conseguir um papel no filme.
He was soon chatting up all the board members.
Ele logo estava puxando papo com todos os membros do conselho.
Agora, veja chat up significando "flertar com":
He tried to chat up a girl at the dance.
Ele tentou flertar com uma garota no baile.
He'd spent most of that evening chatting up one of my friends.
Ele havia passado a maior parte daquela noite flertando com uma das minhas amigas.
She was chatting one of the guys up.
Ela estava flertando com um dos caras.
He tried to chat up a very attractive woman from Wales, but failed miserably.
Ele tentou flertar com uma mulher muito atraente do País de Gales, mas fracassou miseravelmente.
He spent all evening chatting her up and buying her drinks.
Ele passou a noite toda flertando com ela e lhe comprando bebidas.
I was chatting up this cute guy at the bar last night and managed to get his phone number!
Eu estava flertando com um cara bonitinho no bar ontem à noite e consegui o número de telefone dele!
I hate when people chat me up in bars. I just want to have a nice time out with my friends!
Eu detesto quando as pessoas flertam comigo em bares. Eu só quero passar um tempo agradável com meus amigos!
Leave it to Charlie to chat up the girls.
Deixe para o Charlie flertar com as meninas.
(Leia o post Leave It To Someone | O que significa esta expressão?)
Many people go to the bar just to chat up the attractive bartenders.
Muitas pessoas vão ao bar só para flertar com os bartenders atraentes.
By their false smiles, we could tell they were coming over to chat us up.
Pelos sorrisos falsos deles, dava pra notar que eles estavam vindo para flertar conosco.
(Leia o post Como se diz "Dá Pra Notar" em inglês?)
Gostou de aprender sobre o phrasal verb chat up? Então não pare por aqui e aprenda também sobre o similar phrasal verb Hit On. See you next time!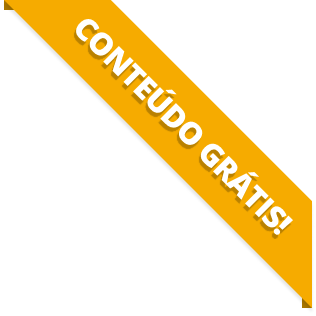 BAIXE O MATERIAL DO POST(PDF+MP3) PARA ESTUDAR QUANDO E COMO QUISER.