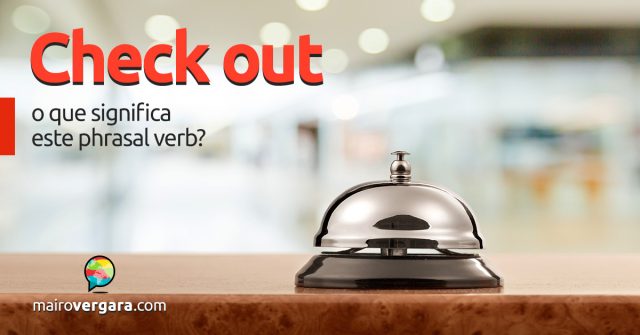 Para aprender uma língua estrangeira, é importante sabermos porque estamos fazendo isso. Acredito que na maioria das vezes, as pessoas aprendem inglês pela influência que ele tem no mundo todo. Inclusive no Brasil. Em posts anteriores, falamos sobre algumas expressões da língua inglesa que usamos frequentemente no nosso cotidiano, como parte do nosso vocabulário. Hoje falaremos de mais uma delas.
O phrasal verb do post de hoje é basicamente o contrário do phrasal verb do post anterior. Como assim? Bem, como vocês puderam ler aqui, usamos check in quando queremos nos registrar em um hotel ou embarcar num avião, certo? A expressão de hoje é usada quando saímos do hotel: check out. Mas preste atenção: este é apenas um dos significados de check out.
Check out é um phrasal verb mais versátil do que seu antônimo check in, pois além de significar fazer check out para sair de um hotel, pode também ter outras definições. Podemos utilizar check out como investigar, examinar, checar ou inspecionar alguém ou alguma coisa. Informalmente, check out também é usado como dar uma olhada, conferir alguém ou alguma coisa.
Como sempre fazemos, disponibilizaremos vários exemplos com o uso de check out em contexto, para você entender com naturalidade o sentido e o uso da estrutura. Mas antes, tenho que relembrar que é importante que você pratique os exemplos aqui apresentados e, em minha opinião, o Anki é a melhor ferramenta de repetição espaçada para esta função. O Anki é fácil de usar, eficiente e totalmente grátis. Para entender melhor o que é o Anki e como baixar, instalar e usar, leia o nosso tutorial completo aqui.
Então vamos ver alguns exemplos de check out sendo usado como estamos acostumados a ouvir: fazer check out de um hotel.
Check out time is 12:00, so we can go right to the train station.
O horário do check out é as 12:00, então podemos ir direto para a estação de trem.
(O horário de saída do hotel.)
You can check out at 13 pm at most.
Você pode fazer o check out no máximo às 13:00.
Angela is checking out of her hotel.
Angela está fazendo o check out do seu hotel.
(No exemplo acima, check está com a particular ing, para dar a ideia de que algo estava sendo feito (acontecendo) no momento.)

Note que o verbo check está no passado nos exemplos a seguir, assim ficando, checked. Logo, checked out é o passado de check out.
Joan checked out of the hotel at 10 am.
Joan fez check out do hotel às 10 da manhã.
She checked out and took a cab to the airport.
Ela fez o check out e pegou um táxi para o aeroporto.
After we checked out of the hotel, we went to lunch.
Depois de fazer o check out do hotel, fomos almoçar.
(Depois de sair do hotel.)
Nos exemplos a seguir veremos check out com outro significado: o de investigar, examinar alguém ou algo.
Ask the doctor to check you out.
Peça para o médico te examinar.
I checked the new restaurant out as soon as it opened.
Inspecionei o novo restaurante assim que ele abriu.
The police are checking the woman out.
A polícia está investigando a mulher.
I am taking a lot of photographs, just to check out the camera.
Estou tirando muitas fotos, apenas para inspecionar a câmera.
(Ou, para checar a câmera.)
Por último, vamos dar uma olhada em como podemos usar check out como dar uma olhada, conferir algo:
Check out the video tutorials below to learn how to make a movie.
Confira os tutoriais em vídeo abaixo para aprender como fazer um filme.
(Dê uma olhada.)
Check out our package of services.
Confira nossos pacotes de serviços.
Check out this and other stories in Petrobras Magazine.
Confira esta e outras reportagens na Petrobras Magazine.
Have you checked out the local sports centre yet?
Você já conferiu o centro de esportes local?
(O exemplo acima está no present perfect, tempo verbal que usamos para falar de um passado que não sabemos quando aconteceu. A estrutura dele é o verbo auxiliar (have/has) + o verbo no particípio. Para saber mais, clique aqui.)
Gostaram do post? E o que acharam dos exemplos? Para melhor internalizar o sentido de uso de check out, baixe os áudios dos exemplos e pratique bastante. Com certeza você vai ver como essa expressão é comum tanto no inglês, quanto no português. Até a próxima!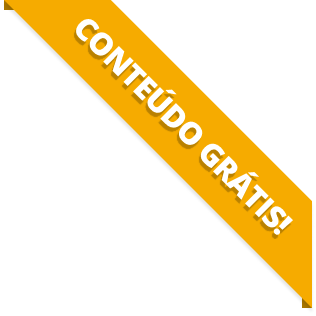 BAIXE O MATERIAL DO POST(PDF+MP3) PARA ESTUDAR QUANDO E COMO QUISER.