Sabe aquela coisinha? Aquela coisinha que tem naquela coisa, aquela coisa que faz aquela coisa? Aquela coisinha que está, er, meio "coisada"? Brincadeiras à parte, todos nós já nos esquecemos de uma palavra e usamos o termo "coisa" no lugar. Ou então falamos "coisa" para nos referir a coisas cujos nomes desconhecemos.
Em inglês existem algumas maneiras diferentes de dizer "coisa" nesse sentido, e uma delas é thingamajig. É uma palavra geralmente dita de forma bem-humorada, divertida, que tem alguns sinônimos igualmente engraçados, como thingamabob.
Vamos estudar o uso desse termo em contexto. Antes de prosseguir, porém, recomendamos que você aprenda a usar o Anki. Temos um tutorial completo aqui. Com essa ferramenta fantástica, você vai gravar muito mais facilmente as frases de exemplo.
He used this, this… this thingamajig you saw him with the other day to fix the problem.
Ele usou essa, essa… essa coisinha que você viu com ele outro dia para resolver o problema.
It's one of those thingamajigs for keeping papers together.
É uma daquelas coisinhas para manter os papéis unidos.
I need one of those thingamajigs for keeping all the tools together.
Eu preciso uma daquelas coisas para guardar todas as ferramentas juntas.
Give me that thingamajig, please.
Me dê aquela coisa, por favor.
It's the kind of old-school place where you can go when you need a whatchamacallit or a thingamajig.
É o tipo de local tradicional aonde você vai quando precisa um como-se-chama ou de uma coisinha.
The story is an old beloved superhero chestnut: a space monster needs a thingamajig in order to conquer the world.
A história é um adorado cliché de super-herói: o monstro espacial precisa de uma certa coisa para conquistar o mundo.
Maybe you spent hours assembling a crib, only to find out that it was shipped to you with a crucial thingamajig missing.
Talvez você perca horas montando o berço, apenas para descobrir que ele foi enviado a você sem uma pecinha crucial.
It was a movie about a thingamajig that could read memories straight from the brain.
Era um filme sobre um apetrecho que podia ler memórias direto do cérebro.
I need a thingamajig to fasten this thingamabob.
Eu preciso de uma coisinha para fechar essa coisa.
That thingamajig ended up in the basement, because dad couldn't get it to work.
Aquela geringonça acabou no porão, porque meu pai não conseguiu fazer com que funcionasse.
Se você gostou de aprender sobre thingamajig, compartilhe o post com outros aprendizes. Comente abaixo qualquer dúvida ou sugestão e até mais!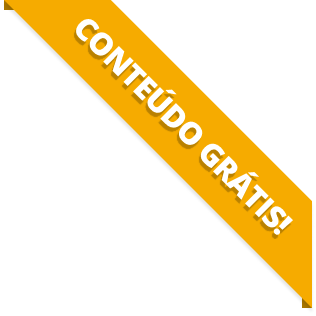 BAIXE O MATERIAL DO POST(PDF+MP3) PARA ESTUDAR QUANDO E COMO QUISER.