Hoje vamos aprender como se diz "meter alguém numa enrascada" em inglês. Essa é uma ideia frequente em diálogos do dia a dia, então é relevante aprendermos a expressá-la.
Vamos usar a expressão drop someone in it. Essa expressão tem especificamente o sentido de "causar problemas para alguém, geralmente denunciando algo que essa pessoa fez". Essa expressão pode ser traduzida como "delatar" ou "caguetar", mas a tradução que melhor transmite o sentido original é "meter numa enrascada". Confira este primeiro exemplo:
I'm not going to drop him in it.
Eu não vou meter ele numa enrascada.
Bem simples, não é mesmo? A tradução ao pé da letra de drop him in it, aliás, seria "derrubar ele em isso", o que não faz muito sentido.
Confira a seguir o restante dos exemplos. Além de ler e ouvir cada um deles algumas vezes, lembre-se de usar o Anki para memorizar de fato o que aprendeu. Caso ainda não conheça esse fantástico programa de revisão (o qual sempre recomendamos), veja o nosso tutorial completo do Anki.
Listen, mate, I wouldn't drop you in it.
Ouça, colega, eu não iria meter você numa enrascada.
You really dropped me in it with the boss!
Você realmente me meteu numa enrascada com o chefe!
Anyway, Chris, my partner's dropped me in it.
De qualquer forma, Chris, meu parceiro me meteu numa enrascada.
I'm sure you wouldn't want to drop him in it.
Estou certo de que você não gostaria de meter ele numa enrascada.
Do I drop him in it with the tax man or what?
Meto ele numa enrascada com o cobrador de impostos ou o quê?
("Do I" é uma maneira de começar uma pergunta, na qual o falante questiona algo sobre ele mesmo; a tradução literal e descontextualizada de "do I" seria "faço eu". "tax man" é literalmente "homem do imposto".)
He's still your dad, right? You don't want to drop him in it.
Ele ainda é seu pai, certo? Você não quer metê-lo numa enrascada.
Don't mention Paul to my parents or you'll really drop me in it.
Não mencione o Paul para os meus pais, ou você vai realmente me meter numa enrascada.
He was the one who dropped me in it and I dealt with it as best I could.
Ele foi quem me meteu numa enrascada, e eu lidei com isso o melhor que pude.
You told her where we went on Friday night! You've really dropped me in it now!
Você disse para ela onde nós fomos na sexta-feira à noite! Você realmente me meteu numa enrascada agora!
If you want to drop her in it, a call to the US embassy would probably do the trick.
Se você quer meter ela numa enrascada, uma ligação para a embaixada dos Estados Unidos provavelmente bastaria.
("do the trick" significa "ser suficiente para" algo, ou "resolver", "bastar". Temos já um post sobre "do the trick".)
Chegamos ao final. Se curtiu o post, lembre-se de compartilhar. Se tiver alguma dúvida ou sugestão, comente abaixo. Até mais!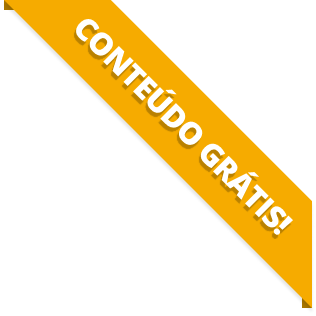 BAIXE O MATERIAL DO POST(PDF+MP3) PARA ESTUDAR QUANDO E COMO QUISER.