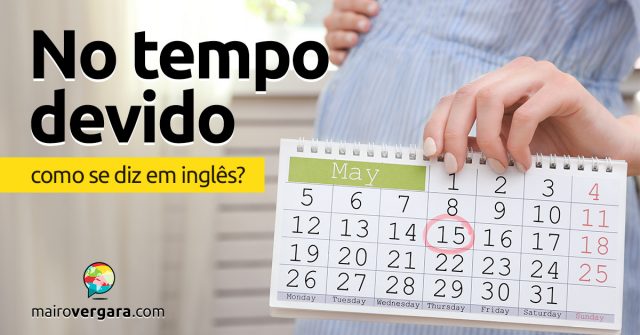 Um provérbio antigo diz que "para tudo há um tempo determinado; há um tempo para toda atividade debaixo dos céus". Isso é verdade, muitas vezes precisamos ter paciência para que as coisas ocorram "no tempo devido". Como será que se fala essa expressão em inglês?
Hoje, aprenderemos duas formas de falar "no tempo devido" em inglês: in due time e in due course. Que tal vermos algumas frases com cada uma delas? Leia-as com atenção e, depois, adicione mais essas duas expressões ao seu Anki.
1 – Comecemos vendo frases com in due time:
I'll retire in due time.
Eu me aposentarei no tempo devido.
I will answer all of your questions in due time.
Eu responderei todas as suas perguntas no tempo devido.
Everything is going to get better in due time.
Tudo irá melhorar no tempo devido.
The Nazis promised it would all be returned to them in due time, and the new prisoners believed them.
Os nazistas prometeram que tudo lhes seria devolvido no tempo devido, e os novos prisioneiros acreditaram neles.
You'll get a promotion in due time. Just keep working hard.
Você receberá uma promoção no tempo devido. Apenas continue trabalhando duro.
2 – Veja também algumas frases com in due course:
We'll get to this question in due course.
Nós chegaremos nesta questão no tempo devido.
The roses will bloom in due course.
As rosas florescerão no tempo devido.
In due time, the defense will present new evidence.
No tempo devido, a defesa apresentará novas evidências.
The vice president will become president in due course.
O vice-presidente se tornará presidente no tempo devido.
In due course, we'll discuss the details of this arrangement.
No tempo devido, nós discutiremos os detalhes deste arranjo.
Thank you for your letter applying for the post of manager. We will be in contact with you again in due course.
Obrigado por sua carta de candidatura à vaga de gerente. Nós entraremos novamente em contato com você no tempo devido.
Já que o assunto hoje foi relacionado ao tempo, aproveite para ler também sobre as expressões Take Your Time, No Time Like The Present e Time And Again. See you next time!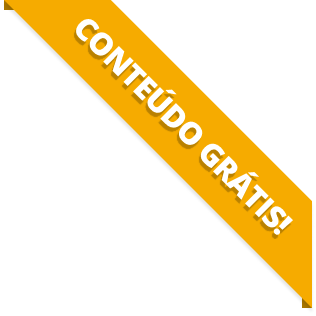 BAIXE O MATERIAL DO POST(PDF+MP3) PARA ESTUDAR QUANDO E COMO QUISER.