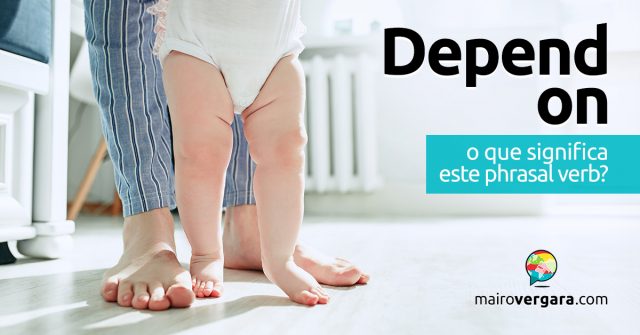 Nosso phrasal verb de hoje é simples e fácil de entender e usar. Depend on tem basicamente dois significados: "depender de" ou "contar com".
No primeiro sentido, falamos de algo que depende, ou seja, que é a consequência de outra ação ou situação. É comum vermos advérbios de intensidade sendo usados com depend on para dar ênfase, como totally, entirely, largely, heavily, etc. Já no segundo sentido, nos referimos a poder confiar que alguém agirá conforme o combinado.
Vejamos algumas frases com depend on e você já pode ir selecionando algumas para adicionar ao seu Anki. Caso ainda não conheça essa ferramenta grátis de revisão, assista ao nosso tutorial completo do Anki.
1 – Comecemos vendo depend on significando "depender de":
Their future depends on how well they do in these exams.
O futuro deles depende de quão bem eles forem nessas provas.
How much money you get depends entirely on your individual circumstances.
Quanto dinheiro você recebe depende inteiramente das suas circunstâncias individuais.
What the products will look like will depend largely on what the customers want.
A aparência dos produtos dependerá grandemente do que os consumidores quiserem.
The project's success depends on the support of everyone involved.
O sucesso do projeto depende do apoio de todos os envolvidos.
The young birds depend on their parents for food for several weeks.
Os pássaros jovens dependem dos seus pais para se alimentar durante várias semanas.
She began to sing as if her life depended on it.
Ela começou a cantar como se a sua vida dependesse disso.
In her last difficult years, she depended completely on her husband to look after her.
Eu seus difíceis últimos anos, ela dependia completamente do seu marido para cuidar dela.
(Leia o post Look After │ O que significa este phrasal verb?)
Prices vary depending on the area you choose.
Os preços variam dependendo da área que você escolher.
Charities depend on people supporting their activities.
As organizações de caridade dependem de as pessoas apoiarem as suas atividades.
The country depend heavily on foreign aid.
O país depende fortemente de auxílio estrangeiro.
She was an independent lady who refused to depend on anyone.
Ela era uma mulher independente que se recusava a depender de alguém.
2 – Depend on também pode ter o sentido de "contar com" alguém, ou confiar que aquela pessoa fará o que é esperado dela:
I wasn't worried. I knew I could depend on you.
Eu não estava preocupado. Eu sabia que podia contar com você.
You can always depend on Michael in a crisis.
Você pode sempre contar com o Michael em uma crise.
I'm depending on you to keep your promise.
Eu estou contando com você para manter a sua promessa.
You can depend on Jana to be late.
Você pode contar com a Jana para estar atrasada.
Surely, a friend should be someone you can depend on in difficult times, right?
Certamente, um amigo deveria ser alguém com que você pode contar em tempos difíceis, certo?
I can't employ him in the shop if I can't depend on him to act responsibly.
Eu não posso empregá-lo na loja se eu não posso contar com ele para agir de forma responsável.
You can depend on Jack – he's the most reliable man I know.
Você pode contar com o Jack – ele é o homem mais confiável que conheço.
Agora que aprendeu sobre o phrasal verbdepend on, leia sobre outro que tem um significado bem parecido: rely on. See you next time!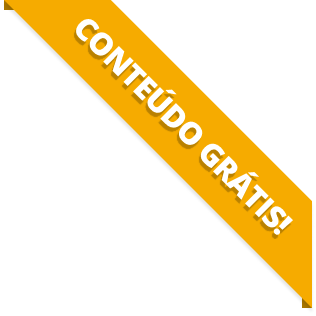 BAIXE O MATERIAL DO POST(PDF+MP3) PARA ESTUDAR QUANDO E COMO QUISER.