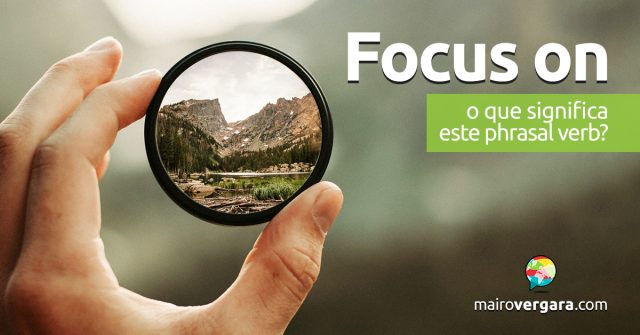 Você já deve saber que a palavra focus significa "foco" em inglês, mas sabia que ela também pode funcionar como verbo? Prova disso é que hoje aprenderemos sobre o phrasal verb focus on.
Focus on pode tanto se referir a literalmente "focalizar" a lente da câmera em algo, quanto também a "focar em" ou "concentrar em" algum assunto.
Abaixo, veja o uso de focus on sendo exemplificado em diversas frases, divididas nos significados mencionados acima. Depois, não esqueça de acrescentar mais esse phrasal verb ao seu Anki!
1 – Primeiro, veja focus on em seu sentido literal:
I focused on Fred and snapped just as he moved.
Eu focalizei no Fred e tirei a foto assim que ele se moveu.
(Leia o post Como se diz "Tirar Foto" em inglês?)
He focused the camera on Jane and snapped the shutter.
Ele focalizou a câmera na Jane e apertou o obturador.
I focused the binoculars on the bird on a branch of the tree.
Eu focalizei os binóculos no pássaro em um galho da árvore.
I can't seem to focus the camera on the tree — it's still all blurry.
Parece que eu não consigo focalizar a câmera na árvore — ela ainda está toda embaçada.
(Leia o post Estruturas do Inglês: Can't Seem To)
I focused the camera on the car across the street.
Eu focalizei a câmera no carro do outro lado da rua.
2 – Agora, veja focus on significando "focar em":
Tonight's program focuses on homelessness.
O programa desta noite foca na falta de moradia.
Have you decided which topics the meeting will focus on?
Você decidiu em quais tópicos a reunião se focará?
Could we please focus the discussion on the matter at hand for a few moments?
Nós poderíamos, por favor, focar a discussão no assunto em questão por alguns momentos?
Let's focus our attention on Tom and discuss his achievements so far.
Vamos focar a nossa atenção no Tom e examinar as suas realizações até agora.
The company director wanted to focus the staff's attention on finding a solution to the problem.
O diretor da empresa queria focar a atenção dos funcionários em encontrar a solução do problema.
Many of the papers focus their attention on the controversy surrounding the Foreign Secretary.
Muitos dos jornais focam a sua atenção na controvérsia envolvendo o Ministro do Exterior.
3 – Focus on também pode ser traduzido como "concentrar em":
Try to focus on the most important facts.
Tente se concentrar nos fatos mais importantes.
By the age of 30, he had decided to focus almost exclusively on corporate work.
Aos 30 anos, ele havia decidido se concentrar quase que exclusivamente no trabalho corporativo.
Let's focus on the question of the electric bill, if you don't mind.
Vamos nos concentrar na questão da conta de luz, se você não se importar.
We shall continue to focus our efforts on cutting costs.
Nós continuaremos a concentrar os nossos esforços na redução de custos.
The company's CEO is moving to a new corporate headquarters in Dubai to focus on business in the Middle East.
O diretor executivo da empresa está se mudando para a nova sede corporativa em Dubai, para se concentrar nos negócios no Oriente Médio.
(Leia o post Qual a diferença entre CEO, CFO e COO?)
Gostou de aprender sobre focus on? Então, ficará feliz de saber que temos artigos aqui no site sobre mais de 850 phrasal verbs! See you next time!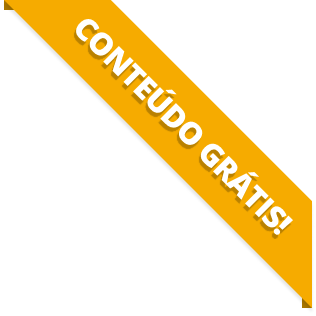 BAIXE O MATERIAL DO POST(PDF+MP3) PARA ESTUDAR QUANDO E COMO QUISER.