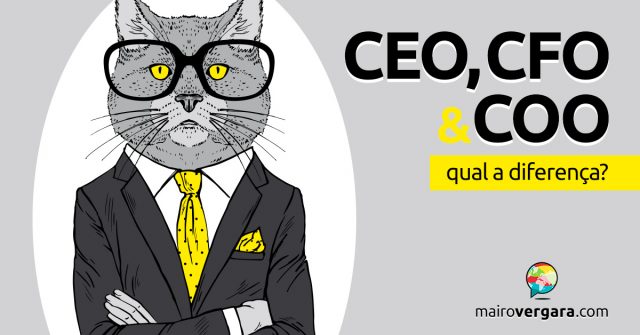 Se você trabalha em uma grande empresa, já deve ter se deparado com essas siglas que designam cargos de diretoria. Mas mesmo que não trabalhe, já deve ter ouvido falar delas em filmes e séries. Já se perguntou o que cada uma delas significa? É isso que aprenderemos neste post!
CEO é a mais conhecida destas siglas e significa Chief Executive Officer, ou seja, o Diretor Executivo ou diretor geral da empresa. Este é o cargo de maior importância, pois apesar de normalmente ter de responder à uma diretoria, o CEO tem a palavra final na tomada de decisões.
CFO significa Chief Financial Officer, ou seja, é o Diretor Financeiro. Ele administra o dinheiro da empresa, sendo responsável pelas finanças, orçamento, investimentos e o capital da empresa.
COO significa Chief Operating Officer, ou seja, refere-se ao Diretor Operacional. Ele auxilia o CEO por acompanhar mais de perto a rotina operacional da empresa. É sua função garantir a produtividade e a gestão adequada dos recursos.
Existem ainda outras siglas para designar cargos importantes em uma empresa. Por exemplo, CMO (Chief Marketing Officer, ou Diretor de Marketing), CIO (Chief Information Officer, ou Diretor de TI), CPO (Chief Product Officer, ou Diretor de Produtos), CTO (Chief Technology Officer, ou Diretor de Tecnologia), CCO (Chief Communication Officer, ou Diretor de Comunicações), CLO (Chief Legal Officer, Diretor Jurídico) e CHRO (Chief Human Resources Officer, Diretor de Recursos Humanos).
Ufa, quantas siglas! Mas iremos nos concentrar nas três mais usadas: CEO, CFO e COO, vendo exemplos de frases com cada uma delas. Vamos começar?
1 – A primeira sigla é CEO, que refere-se ao Diretor Executivo da empresa:
The CEO is the person with the most important position in a company.
O Diretor Executivo é a pessoa com a posição mais importante em uma empresa.
Selling and Administrative units are headed-up by Senior Vice Presidents who report directly to the CEO.
Unidades de Vendas e Administrativas são comandadas por Vice-Presidentes Seniores que prestam contas diretamente ao Diretor Executivo.
The CEO was insecure and that is why we all thought he wanted that title because it covered up the truth.
O Diretor Executivo estava inseguro e é por isso que todos nós pensamos que ele queria aquele título porque ele encobria a verdade.
(Leia o post Cover Up | O que significa este phrasal verb?)
He was promoted to CEO after being employed at the company for several years and after many years of schooling.
Ele foi promovido a Diretor Executivo após trabalhar na empresa por vários anos e após muitos anos de formação.
The role of a CEO varies from one company to another depending on the company's size and its overall structure.
A função de um Diretor Executivo varia de uma empresa para a outra, dependendo do tamanho da empresa e de sua estrutura geral.
A CEO has several subordinate executives, each of whom has specific functional responsibilities.
Um Diretor Executivo tem vários executivos subordinados, cada qual tendo responsabilidades operacionais específicas.
2 – Vejamos agora algumas frases com CFO, o Diretor Financeiro:
The financial analyst reported directly to the CFO.
O analista financeiro prestou contas diretamente ao Diretor Financeiro.
Every large company I've worked at had a CFO who tried to take over by running the IT department.
Toda grande empresa em que trabalhei tinha um Diretor Financeiro que tentou assumir o comando por dirigir o departamento de TI.
As CFO, he led the design and implementation of our financial strategy that has helped us deliver superior shareholder returns.
Como Diretor Financeiro, ele liderou o design e a implementação de nossa estratégia financeira que nos ajudou a proporcionar um retorno superior aos acionistas.
To meet the demands of their role, many CFOs say they are putting in up to 15 hours a day at work.
Para atender às demandas de sua função, muitos Diretores Financeiros dizem que estão trabalhando até 15 horas por dia no serviço.
(Aprenda como usar a estrutura "up to" lendo o post Be Up To e Be Up For | O que significam estes phrasal verbs?)
He has been the company's CFO since 2000.
Ele tem sido o Diretor Financeiro da empresa desde 2000.
The software giant will announce the name of its next CFO in only a few weeks.
A gigante de software anunciará o nome de seu próximo Diretor Financeiro em apenas algumas semanas.
Reporting to the CEO, the CFO will contribute to the new initiatives and ensure optimum financial stewardship.
Prestando contas ao Diretor Executivo, o Diretor Financeiro irá contribuir para as novas iniciativas e garantir um gerenciamento financeiro ideal.
3 – Por último, veja frases com COO, o Diretor Operacional:
As COO, he is responsible for the day-to-day running of the organization, as well as overseeing special projects.
Como Diretor Operacional, ele é responsável pela gestão cotidiana da organização, assim como pela supervisão de projetos especiais.
The role of the COO varies greatly from one industry to another, which makes it difficult to provide a succinct list of his duties.
A função do Diretor Operacional varia muito de uma indústria para outra, o que torna difícil fornecer uma lista sucinta de seus deveres.
The COO is usually the second in command at the firm, especially if the highest-ranking executive is the Chairman and CEO.
O Diretor Operacional normalmente é o segundo em comando na firma, especialmente se o executivo no topo da hierarquia for o Presidente e Diretor Executivo.
A COO's success depends on his relationship with the CEO. Absolute trust between the two executives is vital.
O sucesso de um Diretor Operacional depende de seu relacionamento com o Diretor Executivo. Confiança absoluta entre os dois executivos é vital.
She became COO of the organization three years later and inherited the responsibility of managing several branches throughout the region.
Ela se tornou Diretora Operacional da organização três anos depois e herdou a responsabilidade de administrar várias filiais em toda a região.
The COO provides the leadership, management, and vision necessary to ensure that the company has the proper operational control.
O Diretor Operacional fornece a liderança, gestão e visão necessárias para garantir que a empresa tenha o controle operacional adequado.
Some boards are more permissive and let the CEO have the sole say on whether there's going to be a COO and, if so, who to pick.
Algumas diretorias são mais permissivas e deixam o Diretor Executivo decidir sozinho se haverá ou não um Diretor Operacional e, se sim, quem escolher.
The COO is also known as the Executive Vice President of Operations.
O Diretor Operacional é também conhecido como o Vice-Presidente Executivo de Operações.
O que achou de aprender o significado destas siglas do mundo dos negócios? Lembre-se de adicioná-las ao Anki e fique ligado aqui no site, onde todo dia tem posts novos para você aprimorar seu inglês. See you next time!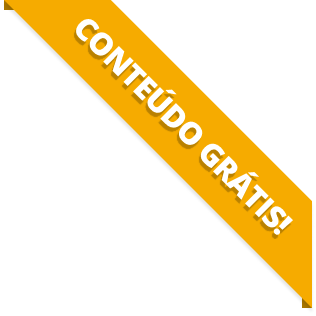 BAIXE O MATERIAL DO POST(PDF+MP3) PARA ESTUDAR QUANDO E COMO QUISER.