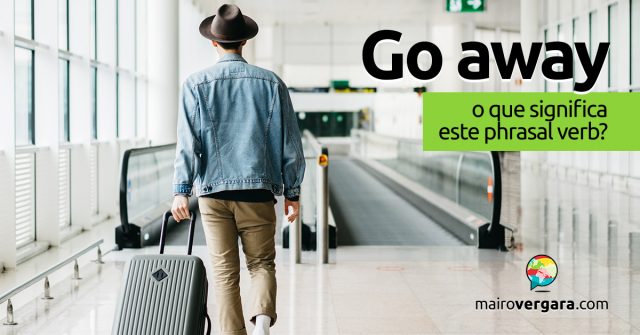 O phrasal verb go away é bem conhecido por seu significado de "ir embora". Inclusive, ele é muito usado no imperativo, ou seja, para ordenar que alguém vá embora. Mas sabia que ele possui pelo menos outros dois sentidos?
Pois é, go away também pode se referir a se ausentar de casa por um período, ou, para resumir em apenas uma palavra, "viajar". Outras alternativas similares seriam "partir" e "ausentar-se".
Além disso, go away também pode significar "desaparecer". Esse sentido é bem usado para se referir à dor, por exemplo.
O que acha de vermos algumas frases com go away sendo traduzido das três formas destacadas acima? Depois de ler as frases e ouvir os áudios, acrescente o novo vocabulário que tiver aprendido ao seu Anki.
1 – Comecemos com go away significando "ir embora":
Go away and leave me alone!
Vá embora e me deixe em paz!
(Leia o post Como se diz "Deixar Em Paz" em inglês?)
She angrily told him to go away and stop bothering her.
Ela furiosamente disse para ele ir embora e parar de incomodá-la.
Her nerves gradually went away as the performance continued.
O nervosismo dela gradualmente foi embora conforme a apresentação continuava.
After graduating from high school, he went away to college.
Depois de se formar no ensino médio, ele foi embora para a faculdade.
(Leia o post Qual a diferença entre University e College?)
She's gone away for six months, but oddly enough, her boyfriend doesn't seem too unhappy about it.
Ela foi embora por seis meses, mas, por mais estranho que pareça, o namorado dela não parece muito descontente com isso.
2 – Go away também pode significar "viajar":
We usually go away for the summer.
Nós geralmente viajamos no verão.
He goes away on business a lot.
Ele viaja bastante a negócios.
They're going away on vacation.
Eles vão viajar de férias.
I really didn't want to go away this weekend but it can't be helped.
Eu realmente não queria viajar nesse fim de semana, mas não tem jeito.
It's possible that we might be going away that weekend.
É possível que nós viajemos naquele fim de semana.
We left our dog in kennels when we went away on holiday.
Nós deixamos o nosso cachorro no canil quando viajamos de férias.
3 – Finalmente, veja go away no sentido de "desaparecer":
I just wish there was some way to make the pain go away.
Eu só queria que houvesse alguma forma de fazer a dor desaparecer.
It was weeks before the bruises went away.
Levou semanas para os hematomas desaparecerem.
The smell went away when he opened the window.
O cheiro desapareceu quando ele abriu a janela.
The pain should go away in a couple of hours.
A dor deverá desaparecer em duas horas.
(Leia o post A Couple Of | O que significa esta expressão?)
I can't get that buzzing noise to go away. Where's it coming from?
Eu não consigo fazer esse zumbido desaparecer. De onde ele está vindo?
This icon keeps appearing on the screen. How do I make it go away?
Este ícone fica aparecendo na tela. Como eu faço ele desaparecer?
Bem útil esse phrasal verb go away, não é? Mas não pare por aqui e leia sobre outras expressões com o verbo go, como Go To Town, Go All Out e Go The Whole Hog. See you next time!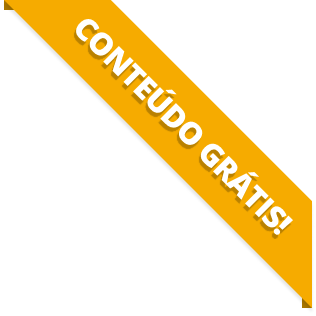 BAIXE O MATERIAL DO POST(PDF+MP3) PARA ESTUDAR QUANDO E COMO QUISER.