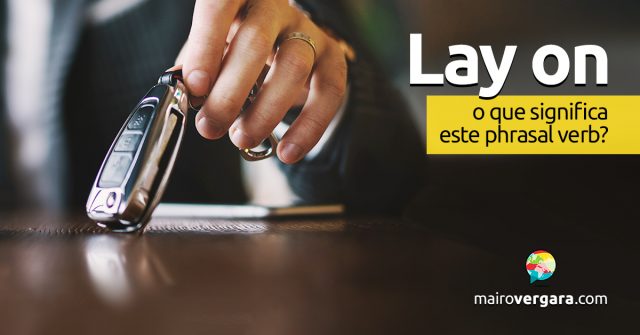 Lay on é um daqueles phrasal verbs com muitos usos diferentes — e por isso mesmo bastante úteis. Lay on pode ter cinco sentidos, no total, que resumidamente são: 1) colocar algo numa superfície; 3) fornecer determinado serviço; 3) contar algo para alguém; 4) impôr algo a alguém; 5) simular certo comportamento.
É fácil de entender o porquê de lay on ter esses sentidos. O verbo lay é sinônimo de "colocar", "deitar", "assentar", "botar". A preposição on equivale a "em". É intuitivo, portanto, que o sentido de lay on seja algo relacionado a "colocar em". E não é isso mesmo que acontece, observando-se os cinco sentidos que vimos?
Pois bem. Agora, basta que você veja lay on ser usado na prática, em vários contextos, para que aprenda a usá-lo intuitivamente. É exatamente isso o que faremos a seguir. Além de ler e ouvir a narração dos exemplos, recomendamos também que use o Anki. O Anki é um fantástico programa que nos ajuda a memorizar, definitivamente, o vocabulário que estudamos. Veja nosso tutorial completo do Anki e saiba mais.
1 – Seguem exemplos de lay on como "colocar" ou "pôr":
Lay those magazines on the coffee table, please.
Coloque aquelas revistas na mesa de centro, por favor.
(Literalmente seria "mesa de café".)
As soon as he breathed his last, the nurse laid a cloth on him.
Assim que ele deu seu último suspiro, a enfermeira colocou um pano nele.
Ken laid the bundle of flowers on the coffee table.
Ken colocou o feixe de flores na mesa de centro.
I laid my notebooks on my desk and sat down to work.
Eu coloquei meus notebooks na minha mesa e sentei para trabalhar.
If you lay the baby's favorite blanket on her, she should stop crying.
Se você colocar o cobertor favorito do bebê nele, ela deve parar de chorar.
("on her" seria "nela", porém a palavra "bebê", mesmo referindo-se a um bebê feminino, recebe mais comumente o artigo masculino "o".)
2 – Lay on como "fornecer" ou "prover" um serviço:
They laid on a superb evening.
Eles proveram uma noite magnífica.
Every facility was laid on to ease their homecoming.
Todas as instalações foram providenciadas para facilitar o retorno deles ao lar.
They laid on a beautiful buffet lunch.
Eles forneceram um lindo almoço buffet.
They lay on free entertainment at the club every day.
Eles fornecem entretenimento grátis no clube, todo dia.
The caterers laid on cocktails for 50 guests at the last minute.
Os fornecedores providenciaram coquetéis para 50 convidados, de última hora.
("at the last minute" é literalmente "a o último minuto".)
They laid on a wonderful buffet after the wedding.
Eles providenciaram um maravilhoso buffet depois do casamento.
Do you think you can lay on some more hors d'oeuvres for our guests?
Você acha que consegue providenciar mais alguns aperitivos para nossos convidados?
3 – Lay on como "apresentar" ou "contar" algo para alguém:
I'm going to lay a great idea on you.
Eu vou apresentar uma ótima ideia para você.
He laid his standard questions on them.
Ele fez suas perguntas de rotina para eles.
(Dizemos em português "fazer uma pergunta", e não "apresentar/contar uma pergunta". "standard questions" poderia ser "perguntas padrão".)

Okay, I'm ready for the bad news. Lay it on me.
Okay, eu estou pronto para as más notícias. Conte-as para mim.
OK, lay it on me — what did your mother do this time?
OK, conte para mim — o que sua mãe fez desta vez?
Here is this century's greatest idea. Let me lay it on you.
Aqui está a maior idéia deste século. Deixe-me contá-la para você.
The reviewer certainly laid on the criticism, didn't she?
A revisora certamente fez rigorosamente a crítica, não foi?
(A tradução aqui é "fez", mas, nesse contexto, isso está próximo do sentido de "falou", "disse", "contou".)
I want to know everything that happened, so lay it on me.
Eu quero saber tudo o que aconteceu, então conte para mim.
4 – Lay on como "impôr" ou "atribuir" algo a alguém — geralmente tratando-se de algo negativo:
The government laid a tax on landholders.
O governo impôs um imposto nos proprietários de terra.
Don't lay that stuff on me. Face your own problem.
Não atribua essas coisas a mim. Encare seus próprios problemas.
Dad had a way of laying the guilt for his shortcomings on his partners.
Dad tinha um jeito de pôr a culpa de suas insuficiências em seus parceiros.
You made that decision all on your own, so you can't lay that one on me.
Você fez essa decisão sozinho, então você não pode atribuí-la a mim.
("all on your own" pode ser visto literalmente como "totalmente por você mesmo".)
My parents are always laying their expectations on me — it's so frustrating.
Meus pais estão sempre impondo as expectativas deles em mim — é tão frustrante.
5 – Por fim, lay on como "simular" determinada característica ou comportamento. No caso específico de "simular um comportamento sexualmente atraente" usa-se, por exemplo, a frase lay on the charm, que equivale a "jogar o charme":
She laid on a thick Southern accent.
Ela simulava um pesado sotaque sulista.
The concierge laid on a strong French accent to fool us.
O concierge simulou um forte sotaque Francês, para enganar a gente.
She laid the charm on pretty thick, but I saw through it.
Ela jogou o charme intensamente, mas eu percebi a intenção por trás.
("pretty thick" é literalmente "bem espesso" e  "I saw through it" é literalmente "eu vi através".)
Why are you laying on the charm so thick? You must want something from me.
Por que você está jogando o charme tão intensamente? Você deve estar querendo algo de mim.

Jenny really lays the flattery on when she's trying to impress the boss.
Jenny realmente manda ver na bajulação quando ela está tentando impressionar o chefe.
Chegamos ao final. O que achou de lay on? Se tiver alguma dúvida ou sugestão, comente abaixo. Se curtiu, compartilhe o post e até mais!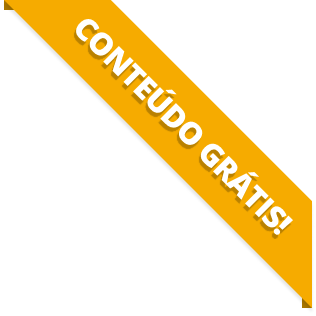 BAIXE O MATERIAL DO POST(PDF+MP3) PARA ESTUDAR QUANDO E COMO QUISER.