Conhece a palavra odds? Ela é uma palavra bem versátil que pode significar "chance", "probabilidade", "hipótese", "vantagem" etc. Toda vez que ouço essa palavra, eu me lembro dos Jogos Vorazes, onde a frase "May the odds be ever in your favor" é utilizada várias vezes.
Mas hoje iremos falar especificamente de odds-on, que significa "provável". Em inglês, diz-se que "alguém é odds-on de se fazer algo", ou seja, é provável que aquela pessoa faça aquilo. É também muito utilizada a expressão odds-on favorite, que podemos traduzir como "grande favorito".
Leia agora algumas frases com odds-on e com a expressão odds-on favorite. Ouça também os áudios de uma nativa para praticar a sua pronúncia e depois acrescente algumas dessas frases ao seu Anki.
It's odds-on that she won't come.
É provável que ela não venha.
He is odds-on to serve another term as president of the commission.
É provável que ele sirva outro mandato como presidente do comitê.
It's odds-on she'll be late and I've rushed for no reason!
É provável que ela se atrasará e que eu tenha me apressado à toa!
Next month looks odds-on for a further rise in interest rates.
Parece provável que mês que vem haverá um aumento adicional nas taxas de juros.
(Leia o post Qual a diferença entre Farther e Further?)
It was odds-on that he was the killer.
Era provável que ele fosse o assassino.
It's odds-on that Gerry will miss the meeting again.
É provável que o Gerry perderá a reunião novamente.
Corinthians is odds-on to play against Palmeiras on Sunday.
É provável que o Corinthians jogue contra o Palmeiras no domingo.
(E, obviamente, o Corinthians ganhará.)
They must have felt that they were odds-on to win.
Eles devem ter achado que era provável que eles ganhassem.
Veja agora algumas frases com a expressão odds-on favorite, que significa o "grande favorito". Apenas lembre-se de que, enquanto os americanos escrevem favorite, os britânicos preferem favourite:
The odds-on favorite to win in the race is Kevin.
O grande favorito para vencer a corrida é o Kevin.
He was the odds-on favorite to win the contest.
Ele era o grande favorito para vencer o concurso.
Nicole Kidman was the odds-on favorite to win the Best Actress Oscar.
A Nicole Kidman era a grande favorita para vencer o Oscar de Melhor Atriz.
He was running for governor in 2010 and was the odds-on favourite.
Ele estava concorrendo a governador em 2010 e era o grande favorito.
Life of Pi immediately became the odds-on favourite to win, with more bets placed on it than any other Booker nominee ever.
A Vida de Pi imediatamente se tornou o grande favorito para ganhar, com mais apostas feitas nele do que em qualquer outro indicado ao prêmio Booker de todos os tempos.
Espero que tenha gostado de aprender sobre odds-on! Agora, aproveite para ler sobre outras duas expressões com a palavrinha odds: Against All Odds e At Odds. See you next time!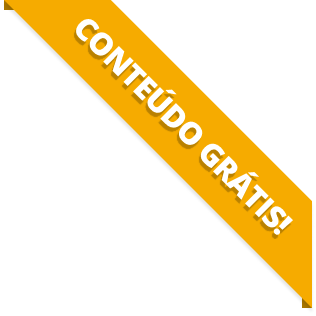 BAIXE O MATERIAL DO POST(PDF+MP3) PARA ESTUDAR QUANDO E COMO QUISER.