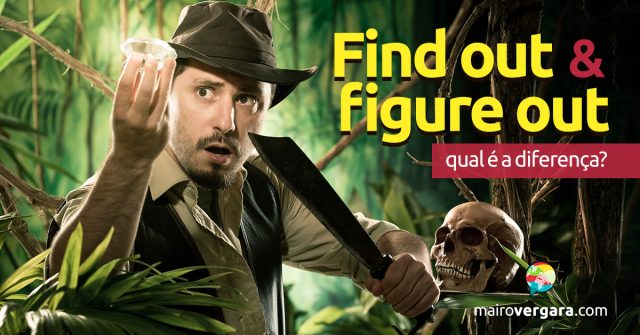 Se você nos acompanha há algum tempo, sabe que temos uma seção dedicada apenas aos phrasal verbs. Já publicamos centenas de artigos e dois que fazem muito sucesso são os artigos sobre find out e figure out. Essas duas expressões são alvos frequentes de perguntas e dúvidas de inglês e hoje iremos tentar esclarecer todas elas. Para isso, além de ler o post, você deve praticar os exemplos do post, inserindo-os em seu Anki. Se ainda não sabe como usar o Anki, clique aqui e leia nosso post completo dessa ferramenta.
Apesar de serem similares, find out e figure out tem usos diferentes. Find out pode ser sinônimo de discover. Isso quer dizer que esse phrasal verb é usado quando descobrimos alguma informação por acaso, ou seja, não pensamos muito sobre aquilo. Apenas aconteceu da informação ser descoberta.
When did you find out?
Quando você descobriu?
Let's go find out!
Vamos lá descobrir!
Tom won't find out.
Tom não vai descobrir.
I'll find out tomorrow.
Eu vou descobrir amanhã.
Find out what Tom knows.
Descubra o que Tom sabe.
What if someone finds out?
E se alguém descobrir?
It is weird when you find out that the lyrics of some of the songs you used to love are so silly.
É estranho quando você descobre que as letras de algumas das músicas que você costumava amar são tão bobas.
Maria's niece was surprised to find out that Esperanto is only a hundred years older than she is.
A sobrinha da Maria ficou surpresa em descobrir que Esperanto é apenas cem anos mais velho do que ela é.
Figure out é usado quando uma informação é aprendida, mas com algum esforço. Geralmente, há uma intenção de aprender ou encontrar alguma informação e ela não acontece ao acaso, como find out. É preciso pensar, pesquisar, raciocinar, analisar, ou seja, alguma ação deve ser tomada para que entendamos algo. Podemos traduzir figure out como compreender, entender, descobrir, ou encontrar uma solução para algo:
Tom figured it out.
Tom entendeu/descobriu isso.
("Figured" é o passado de "figure".)
We'll figure something out.
Nós vamos descobrir algo.
Tom, it's about time you figured out how to do this by yourself. I'll show you one last time.
Tom, já é hora de você entender/descobrir como fazer isso sozinho. Eu vou te mostrar pela última vez.
I don't know if this is a problem that can be solved, but it might be something we should be trying to figure out.
Eu não sei se esse é um problema que pode ser resolvido, mas ele pode ser algo que nós deveríamos estar tentando entender.
A really perceptive person can figure out a whole problem with just a few clues.
Uma pessoa realmente perspicaz consegue resolver um problema inteiro com apenas algumas pistas.
We could only rely on the map to figure out where to go.
Nós podemos apenas confiar no mapa para descobrir para onde ir.
Tom eventually figured out how to install a free database application on his computer.
Tom finalmente descobriu como instalar uma base de dados gratuito em seu computador.
I'm just trying to figure out why someone would do such a thing.
Eu estou apenas tentando entender porquê alguém faria tal coisa.
Trocando em miúdos, find out é descobrir algo por acaso e figure out é encontrar uma informação com algum esforço, pensando sobre aquilo. Quer mais exemplos de find out e figure out? Clique aqui e aqui.
Conte para a gente se você find out e figure out alguma coisa essa semana e coloque nos comentários! Lembre-se de compartilhar o post!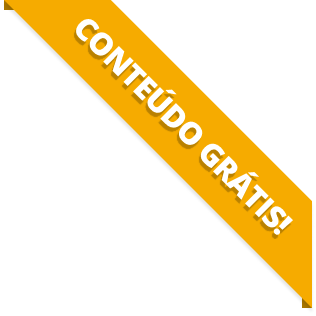 BAIXE O MATERIAL DO POST(PDF+MP3) PARA ESTUDAR QUANDO E COMO QUISER.