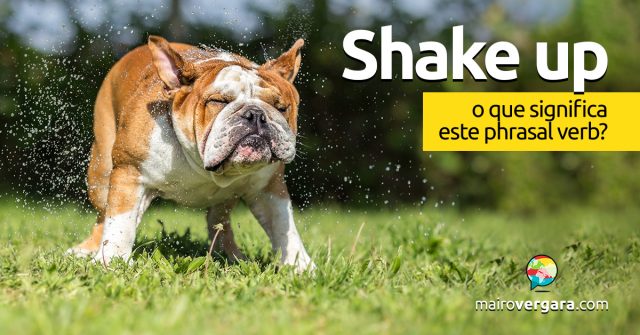 Shake up é um phrasal verb muito próximo do seu verbo de origem, to shake, "sacudir" ou "chacoalhar". Como tanto, ele pode ser usado tanto para se referir ao ato de "sacudir" alguma coisa fisicamente – por exemplo, o pote de ketchup – quanto de forma figurada, com o sentido de "dar uma variada" ou "uma renovada" nas coisas.
É muito comum ver shake up sendo usado em um contexto de negócios, por exemplo, dizendo que uma companhia está shaking up sua gestão – isto é, está "reformando" ou "reformando radicalmente" a gestão. Nesses casos, o verbo também vira um substantivo: a shake-up, "uma reforma radical", "uma reorganização".
Um terceiro sentido comum de shake up aparece quando queremos dizer que alguém ficou "muito abalado" mental ou emocionalmente. Aqui, vale notarmos que to shake é irregular: o passado simples é shook, enquanto que o particípio é shaken. Assim, dizemos: The accident shook me up ou I was shaken up by the accident.
Vamos ver algumas frases de exemplo, como de costume, para que você possa entender melhor os usos de shake up e anotar alguma coisa no Anki para depois revisar.
1 – No sentido mais literal, "agitar" ou "sacudir" ou "chacoalhar" algum objeto.
Make sure you shake up the carton of juice before you pour it out.
Não deixe de chacoalhar a caixa de suco antes de despejá-lo.
(Para relembrar o uso de make sure ou be sure, confira este post aqui.)
It's easier to pour the ketchup if you shake the bottle up first.
É mais fácil de despejar o ketchup se você sacudir o pote antes.
I shook up the medicine bottle as it says on the label.
Agitei o vidro de remédio conforme manda no rótulo.
Please shake up these pillows.
Por favor, dê uma agitada nestes travesseiros.
2 – Em sentido figurado, "reformar", "reorganizar", "fazer uma reforma", etc.
They saw the potential of the Internet to shake up the whole retail sector and change the way it works.
Eles viram o potencial da Internet de reformar todo o setor de varejo e mudar a forma como ele funciona.
They appointed a new CEO to shake up the organization.
Nomearam um novo diretor executivo para reformar a organização.
The new head of HR has already started to shake things up.
O novo diretor de RH já começou a reformar as coisas.
A new managing director was brought in to shake up the company.
Trouxeram um novo gerente-administrativo para reorganizar a companhia.
He's running for senator as an outsider who will shake things up.
Ele está concorrendo para o senado como alguém de fora que vai reformar as coisas.
The first thing the new chairman of the company did was to shake up the management.
A primeira coisa que o novo diretor da companhia fez foi reorganizar a gestão.
Several new players have been brought in to shake up the team.
Vários novos jogadores foram trazidos para reformar o time.
3 – No sentido de "dar uma renovada" ou "variar".
I'm tired of getting Chinese food — let's shake things up and try that new Polynesian restaurant.
Estou cansado de comida chinesa – vamos dar uma variada e tentar aquele novo restaurante polinésio.
It's important to shake up your day-to-day routine, or you may end up in a rut.
É importante dar uma renovada na sua rotina do dia a dia, ou então você pode acabar em um buraco.
(A rut refere-se a um "buraco" no sentido de uma "rotina entediante".)
It's time to shake up my life a bit.
Está na hora de dar uma variada na minha vida.
4 – No sentido de "abalar" alguém emocionalmente.
It really shook Gerry up when his best friend moved away.
Quando o melhor amigo do Gerry se mudou para longe, isso realmente abalou ele.
A series of robberies has shaken up residents in this area.
Uma série de roubos abalaram os residentes nesta área.
He was in the car when the accident happened. That really shook him up.
Ele estava no carro quando o acidente aconteceu. Isto realmente o abalou.
He said that the accident had left her a bit shook up, but she was going to be just fine.
Ele disse que o acidente havia deixado ela um pouco abalada, mas ela ia ficar bem.
The collision shook up both drivers.
A colisão abalou ambos os motoristas.
I was shaken up for most of the day after hearing the news.
Eu fiquei abalada pela maior parte do dia depois de ouvir as notícias.
Além disso, também podemos usar shake up como "abalar" em outras situações:
Technological changes have shaken up many industries.
Mudanças tecnológicas abalaram muitas indústrias.
E por aqui concluímos o post de hoje. Espero que você tenha gostado!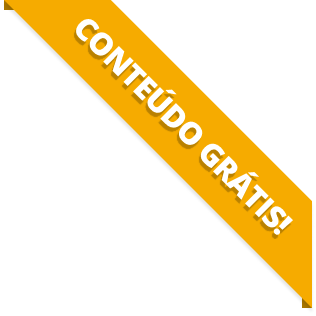 BAIXE O MATERIAL DO POST(PDF+MP3) PARA ESTUDAR QUANDO E COMO QUISER.