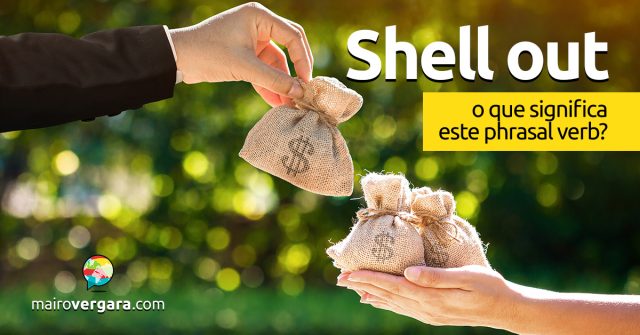 Shell out é um phrasal verb bem antigo que se refere a "ter de pagar" por alguma coisa cara demais, especialmente a contragosto. Entrada de cinema em sábado, paçoca na beira da estrada, cerveja em Santo Antônio do Pinhal… todos cenários com quantias exorbitantes onde o verbo shell out vem a calhar.
Aliás, shell out provavelmente vem de uma alusão ao conteúdo de uma concha ou de uma vagem de feijão que é removido com força – da mesma forma o dinheiro é extraído de nossos bolsos.
A minha tradução favorita para este verbo é "desembolsar", verbo que também exprime uma certa relutância da parte pagante. No entanto, em certos casos podemos traduzir simplesmente como "pagar" ou "gastar".
Confira algumas frases que selecionamos para seu proveito, e como sempre não se esqueça de anotar algumas no Anki para suas revisões.
I'm not going to shell out $400 for that!
Não vou desembolsar 400 dólares para isto!
Come on. You owe me. Shell out!
Vamos lá. Você está me devendo. Pague!
They said I had to shell out $200 to cancel my contract early!
Disseram que eu tinha de desembolsar 200 dólares para cancelar o meu contrato antes do término!
I know it's a lot of money, but you'll have to shell out if you want to join in.
Eu sei que é bastante dinheiro, mas você terá de desembolsar se quiser aderir.
(Conhece o verbo join in? Caso não, confira o post sobre ele aqui.)
I'm going to have to shell nearly $3,000 out for a new water heater!
Vou ter de desembolsar quase 3 mil dólares por um novo aquecedor de água!
We had to shell out $1,000 for auto repairs.
Tivemos de desembolsar mil dólares para reparos automotivos.
I had to shell out $500 on car repairs.
Tive de gastar 500 dólares com consertos no carro.
We had to shell the full amount of tuition out even though many of the classes had been canceled.
Tivemos de pagar a quantia total da mensalidade, ainda que muitas das aulas tivessem sido canceladas.
(Tuition significa "mensalidade" no contexto de instituições de ensino, como escolas ou universidades.)
We shelled out an obscene amount of money for those concert tickets.
Gastamos uma quantia absurda de dinheiro por estes bilhetes para o concerto.
You won't have to shell out a fortune for it.
Vocês não terão de desembolsar uma fortuna por isso.
Since they wouldn't share, I ended up shelling out for two hotel rooms.
Dado que eles se recusavam a compartilhar, acabei pagando por dois quartos de hotel.
If we lose the case, we'll be forced to shell out.
Se perdermos o caso, seremos forçados a desembolsar.
I hope we don't have to shell out a lot of money for tickets.
Espero que não tenhamos de pagar muito dinheiro pelos bilhetes.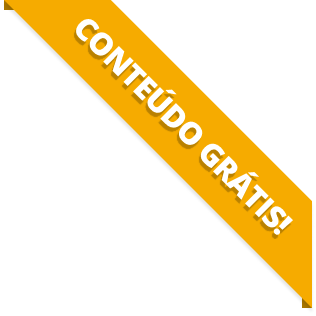 BAIXE O MATERIAL DO POST(PDF+MP3) PARA ESTUDAR QUANDO E COMO QUISER.