Não tem como ouvir falar a palavra sniff sem pensar em uma pessoa fungando ou no focinho de um cachorro! E o phrasal verb sniff out traz um sentido similar, podendo ser traduzido como a ação do cachorro de "farejar".
Mas o legal é que sniff out também pode ser usado no sentido figurativo, quando, por exemplo, a polícia "fareja" que há algo de suspeito em alguém. Nesse caso, traduziremos o phrasal verb como "descobrir".
Vejamos então algumas frases com sniff out. Depois que tiver entendido o seu sentido e como usá-lo, acrescente-o ao seu Anki!
1 – As primeiras frases exemplificarão sniff out no sentido de "farejar":
This dog sniffed out 400 pounds of cocaine.
Este cão farejou 180kg de cocaína.
We've sent a pack of dogs to sniff the fugitive out.
Nós enviamos uma matilha de cães para farejar o fugitivo.
The police use specially trained dogs to sniff out drugs and bombs.
A polícia usa cães especialmente treinados para farejar drogas e bombas.
The dog sniffed the intruder out and the police captured him.
O cão farejou o intruso e a polícia o capturou.
A police dog, trained to sniff out explosives, found evidence of a bomb in the apartment.
Um cão policial, treinado para farejar explosivos, encontrou evidências de uma bomba no apartamento.
At customs, dogs are used to sniff out drugs in passengers' luggage.
Na alfândega, cães são usados para farejar drogas nas bagagens dos passageiros.
2 – Sniff out também pode significar "descobrir":
The detectives sniffed the plot out and arrested the criminals.
Os detetives descobriram a conspiração e prenderam os criminosos.
Record companies are keen to sniff out new bands.
As gravadoras estão desejosas de descobrir novas bandas.
(Leia o post Keen On | O que significa esta expressão?)
Our lead investigative journalist sniffed out the politician leaking information to foreign intelligence agents.
Nosso principal jornalista investigativo descobriu o político vazando informações para agentes secretos estrangeiros.
Most public officials are ethical, but we need more authority to sniff out the fishy ones.
A maioria dos funcionários públicos são éticos, mas nós precisamos de mais autoridade para descobrir os suspeitos.
If the company is up to anything fishy, the auditor will sniff it out.
Se a empresa estiver aprontando qualquer coisa suspeita, o auditor descobrirá.
(Leia o post Be Up To e Be Up For | O que significam estes phrasal verbs?)
Some social media users did sniff out this might be a red herring early on.
Alguns usuários de redes sociais descobriram sim que isso poderia ser um disfarce logo no início.
There are some journalists who are trained to sniff out scandals.
Há alguns jornalistas que são treinados para descobrir escândalos.
Já que hoje falamos de um assunto relacionado aos cãezinhos, aproveite para ler sobre as expressões Mad Dog e Bark Up The Wrong Tree. See you next time!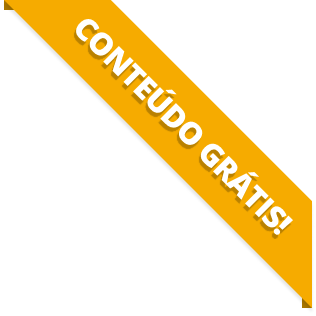 BAIXE O MATERIAL DO POST(PDF+MP3) PARA ESTUDAR QUANDO E COMO QUISER.