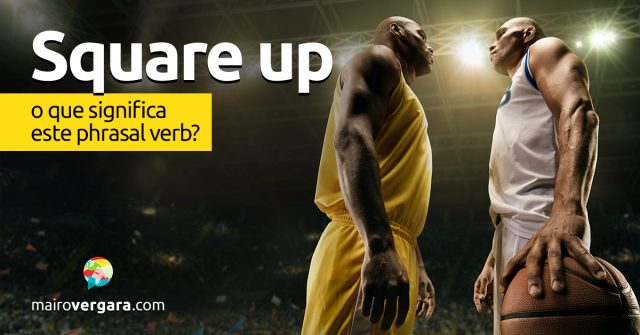 Se você sabe que a palavra square significa "quadrado", deve ter ficado curioso ao ver o título desse post. Na verdade, square tem vários outros sentidos e já vimos essa palavra aqui no site ao estudar as expressões Fair and Square, Get Back To Square One e A Square Peg In a Round Hole.
Hoje, falaremos do phrasal verb square up, que tem basicamente três significados: "enfrentar" alguém numa briga, "acertar" um pagamento ou dívida e "alinhar" algo, deixando-o em linha reta.
Que tal vermos algumas frases com cada um desses três significados? Vamos lá:
1 – Comecemos com square up significando "enfrentar" alguém ou uma situação:
When those two square up, everyone gets out of the way.
Quando aqueles dois se enfrentam, todos saem do caminho.
The players squared up to each other and started shouting.
Os jogadores enfrentaram uns aos outros e começaram a gritar.
(Leia o post Qual a diferença entre Shout, Scream e Yell?)
He squared up to the guy who had been making lewd remarks about his girlfriend.
Ele enfrentou o cara que estava fazendo comentários indecentes sobre a namorada dele.
Protestors squared up to police during the march, but thankfully, there was no violence.
Os manifestantes enfrentaram a polícia durante a marcha, mas felizmente não houve violência.
The prisoners squared up to the guards and demanded better food.
Os prisioneiros enfrentaram os guardas e exigiram uma comida melhor.
You'll have to square up to the bully or he'll make your life miserable.
Você terá que enfrentar o valentão ou ele tornará sua vida miserável.
It's time to square up to your financial problems. You can't just ignore them.
Está na hora de enfrentar seus problemas financeiros. Você não pode simplesmente ignorá-los.
2 – O segundo sentido de square up é o de "acertar", ou seja, pagar a alguém:
You get our jackets while I go square up with the bartender.
Você pega as nossas jaquetas enquanto eu vou acertar com o barman.
If you pay for both tickets now, I'll square up with you later.
Se você pagar pelos dois ingressos agora, eu acertarei com você depois.
Brian and I need to square up for those plane tickets soon – I hate owing someone money.
O Brian e eu precisamos acertar aquelas passagens de avião logo – eu detesto dever dinheiro a alguém.
The others went to get the car while he squared up with the waiter.
Os outros foram pegar o carro enquanto ele acertou com o garçom.
The landlord demanded that I square up before the end of the month.
O proprietário exigiu que eu acerte antes do fim do mês.
I'll pay for the drinks and you can square up later.
Eu pagarei pelas bebidas e você pode acertar depois.
3 – O último sentido de square up é o de "alinhar", ou seja, deixar em linha reta ou endireitar:
Make sure you square up the picture frame before you nail anything into the wall.
Certifique-se de alinhar a moldura antes de pregar qualquer coisa na parede.
Can you square up this box a little better?
Você pode alinhar essa caixa um pouco melhor?
You should try to square your shoulders up so that you aren't so hunched while you sit.
Você deveria tentar alinhar seus ombros para que você não fique tão encurvado enquanto está sentado.
(Leia o post Estruturas do Inglês: Modal Verb Should.)
He squared up to the tree and started striking it with his axe.
Ele se alinhou com a árvore e começou a acertá-la com seu machado.
Gostou de aprender sobre o phrasal verb square up? Então adicione o que aprendeu no Anki e fique ligado aqui no site porque temos posts sobre mais de 550 phrasal verbs! See you next time!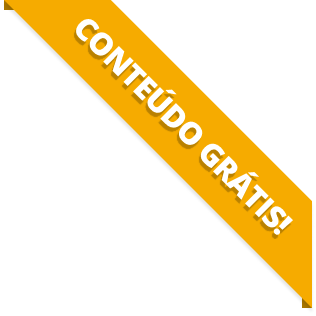 BAIXE O MATERIAL DO POST(PDF+MP3) PARA ESTUDAR QUANDO E COMO QUISER.