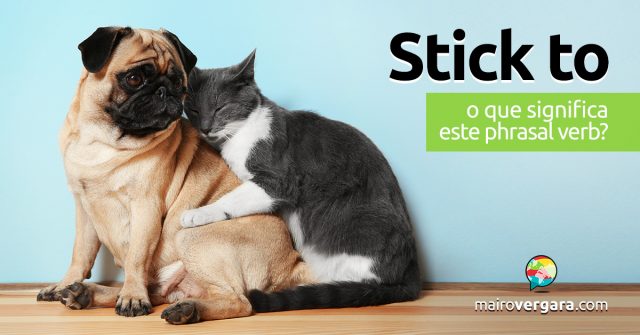 Já vimos aqui no site sobre os phrasal verbs stick around e stick up for, e hoje chegou a vez de falarmos de stick to. Sabe o que ele significa?
Stick to tem basicamente quatro significados diferentes, sendo que dois são literais e dois são figurativos. Os literais são "permanecer perto" de alguém ou de algo e "colar". Já os figurativos são "ater-se" ou "limitar-se" a algo e se "apegar" ou "continuar" fazendo algo.
Veremos ainda exemplos de frases com a expressão stick to one's guns, que significa "manter-se firme" em uma opinião ou atitude.
1 – Comecemos vendo stick to em seus sentidos literais, o primeiro deles sendo o de "permanecer perto" de alguém ou algo:
Stick to me and I'll lead you out of here.
Permaneça perto de mim e eu te conduzirei para fora daqui.
It's safer to stick to well-lit roads.
É mais seguro permanecer perto de estradas bem-iluminadas.
There are interesting tracks inland, but most ramblers stick to the clifftops.
Há trilhas interessantes no interior, mas a maioria dos caminhantes permanecem perto do topo das falésias.
Stick to our group and you'll be okay.
Permaneça perto do nosso grupo e você ficará bem.
We stuck to the main roads and avoided any dark alleys.
Nós permanecemos perto das estradas principais e evitamos quaisquer becos escuros.
2 – O outro sentido literal de stick to é o de "colar":
The tape stuck to me and I couldn't get it off.
A fita colou em mim e eu não conseguia tirá-la.
This stamp won't stick to the envelope.
Este selo não quer colar no envelope.
Peanut butter sticks to the top of your mouth.
Manteiga de amendoim cola no céu da sua boca.
3 – Falemos agora dos sentidos figurativos de stick to, começando com o de "ater-se" ou "limitar-se" a algo:
I think we should stick to our original plan.
Eu acho que nós deveríamos nos ater ao nosso plano original.
If everyone sticks to the rules, we shouldn't have any problems.
Se todos se aterem às regras, nós não teremos nenhum problema.
"Forget your opinions and just stick to the facts", said Mel impatiently.
"Esqueça suas opiniões e apenas se atenha aos fatos", disse Mel impacientemente.
I do wish you'd stick to the point.
Eu gostaria mesmo que você se ativesse ao ponto.
Writers should stick to writing about things they know about.
Os escritores deveriam se limitar a escrever sobre coisas que eles conhecem.
John wanted to learn how to play the flute, but the music teacher told him to stick to the piano for now.
O John queria aprender a tocar flauta, mas o professor de música lhe disse para se limitar ao piano por enquanto.
4 – Em seguida, veja stick to no sentido de se "apegar" ou "continuar" a fazer algo:
Are you still sticking to your decision to fire him?
Você ainda está se apegando à sua decisão de demiti-lo?
So far, he's sticking to the same story he gave to the police.
Até agora, ele está se apegando à mesma história que ele deu à polícia.
If you make a promise, you should stick to it.
Se você fizer uma promessa, você deve se apegar a ela.
If you stick rigidly to your diet, you will lose weight.
Se você se apegar rigorosamente à sua dieta, você perderá peso.
The writer stuck to her original idea even when her friends made other suggestions.
A escritora se apegou à sua ideia original mesmo quando os amigos dela fizeram outras sugestões.
You should stick to doing what you know best.
Você deveria continuar a fazer o que você sabe melhor.
You should really stick to selling used cars, because your stand-up routine is terrible.
Você deveria mesmo continuar a vender carros usados, porque seu número de stand-up é terrível.
I think we'll stick to our current suppliers, but thanks for the offer.
Eu acho que nós iremos continuar com nossos fornecedores atuais, mas obrigado pela oferta.
I'll stick to Jill. She does a good job and she's my friend.
Eu continuarei com a Jill. Ela faz um ótimo trabalho e ela é minha amiga.
5 – Por último, falemos da expressão stick to one's guns, que significa se manter determinado, resoluto e firme em sua opinião mesmo que outros tentem fazer você mudar de ideia:
They tried to persuade me, but I stuck to my guns.
Eles tentaram me persuadir, mas eu me mantive firme.
Despite harsh criticism, she's sticking to her guns on this issue.
Apesar de crítica severa, ela está se mantendo firme neste assunto.
He should have stuck to his guns and refused to meet her.
Ele deveria ter se mantido firme e se recusado a encontrar-se com ela.
I really admire Jess for sticking to her guns during college and not buckling to the peer pressure to do drugs.
Eu realmente admiro a Jess por se manter firme durante a faculdade e não ceder à pressão dos colegas para usar drogas.
Gostou de aprender sobre o phrasal verbstick to? Então aproveite para acrescentá-lo ao seu Anki e para ler sobre a expressão Carrot And Stick. See you next time!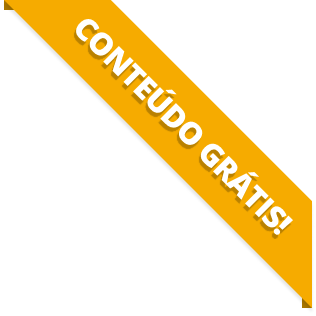 BAIXE O MATERIAL DO POST(PDF+MP3) PARA ESTUDAR QUANDO E COMO QUISER.