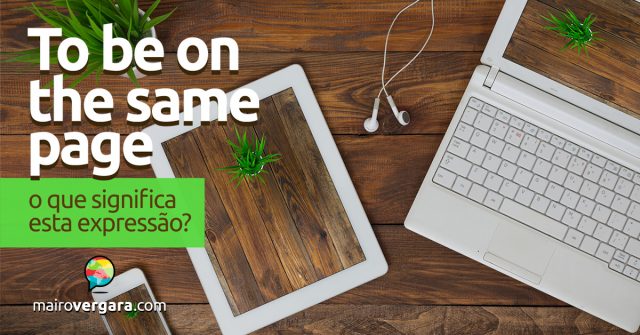 Hoje veremos uma estrutura muito comum, sobretudo na fala dos Americanos. Se dissermos que duas ou mais pessoas estão on the same page (literalmente, "na mesma página"), significa basicamente que estão "de acordo" sobre algo.
Todavia, o significado disso tem algumas nuances…
On the same page é usado para dizer que determinados indivíduos: estão cientes de certos acontecimentos passados ou eventos futuros; concordam sobre as definições de dados conceitos; compreendem uma certa visão/interpretação sobre algo — sem necessariamente concordar com ela.
Só quem dirá qual a nuance exata de on the same page é o contexto onde a expressão é usada, mas o significado geral é "de acordo", "em sintonia".
Dito isso, acompanhe a seguir os diversos exemplos de on the same page que trazemos. Basta praticar com eles para entender melhor e ficar craque no uso da expressão. Recomendamos também o uso do Anki, uma excelente ferramenta de revisão, para reter isso a longo prazo (veja o tutorial completo a respeito).
Everybody's on the same page for once.
Todos estão de acordo, ao menos uma vez.
("For once" seria literalmente "por uma vez", mas isso quer dizer "ao menos uma vez" e até implicando, em alguns contextos, "pela primeira vez".)
I think we're all on the same page.
Eu acho que nós estamos todos de acordo.
We were all on the same page.
Nós estávamos todos de acordo.
Oh, I'm so happy you're on the same page with me.
Ah, eu estou tão feliz que você está de acordo comigo.
Hey, man, look, you and Reg, y'all need to get on the same page.
Hei, cara, olha, você e Rag, vocês precisam entrar em acordo.
We're not on the same page. Listen carefully to what I am telling you.
Nós não estamos de acordo. Ouça cuidadosamente ao que eu estou te dizendo.
Parents should be on the same page about raising their children.
Pais deveriam estar de acordo sobre como educar suas crianças.
Which is a bummer, 'cause I thought we were on the same page for once.
O que é um desapontamento, porque eu pensei que nós estávamos de acordo, ao menos uma vez.
With so many young players, it might be difficult to get everybody on the same page.
Com tantos jogadores jovens, pode ser difícil deixar todo mundo de acordo.
Louisa said she called the meeting to make sure everybody's on the same page.
Louisa disse que ela convocou a reunião para garantir que todos estão de acordo.
Essa foi a dica de hoje. Espero que tenha curtido, não deixe de compartilhar e sinta-se livre para comentar sua dúvida/sugestão. Até mais!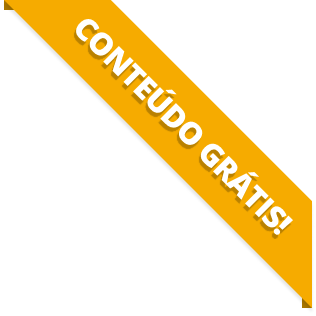 BAIXE O MATERIAL DO POST(PDF+MP3) PARA ESTUDAR QUANDO E COMO QUISER.