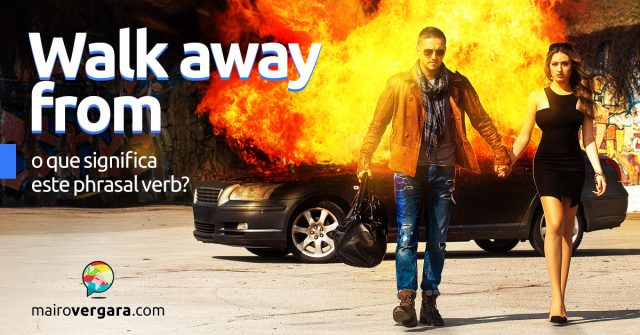 Walk away from tem três sentidos bem parecidos, com o primeiro tendo pequenas variações de nuance. O primeiro sentido é se afastar, abandonar, deixar algo que não gostamos mais – pode ser de algo físico, como por exemplo uma roupa, até algo mais abstrato, como um emprego por exemplo. Lembrando que este primeiro sentido pode ser entendido de forma literal ou figurada, por isso o dividiremos em duas partes nos exemplos.
Outro sentido de walk away from é se safar de alguma coisa, ou seja, sair de algo, geralmente sair de um acidente com segurança. Por fim, walk away from pode também ser uma forma de recusarmos algo. Antes de irmos aos exemplos para vermos como usar walk away from na prática, vou deixar o link do tutorial completo do Anki aqui, para que você, caso ainda não conheça essa ferramenta, possa começar a usá-la e assim, otimizar seus estudos da língua inglesa.
1 – Primeiro, walk away from no sentido de sair ou se afastar de algo de uma maneira mais literal. Perceba que em todos os exemplos existe uma interação física e local.
Lena walked away from the fight before she got angry.
Lena se afastou da briga antes que ela ficasse brava.
(Ou seja, Lena foi embora. "Walked" é o passado de "walk".)

We were walking away from the terrible concert when it finally ended.
Nós estávamos saindo do show terrível quando ele finalmente acabou.

Don't walk away from me while I'm talking to you!
Não se afaste de mim enquanto estou falando com você!
(Uma tradução mais correta seria: "não vire as costas para mim enquanto eu falo com você!" Também vemos aqui uma interação física de virar as costas e andar para longe da pessoa que está falando.)
Nori walked away from the conversation because it was upsetting her.
Nori se afastou da conversa porque ela estava a chateando.
(Ou seja, ela saiu da conversa, foi embora.)
My dad walked away from us when I was young, and he never came back.
Meu pai nos abandonou quando eu era jovem e ele nunca voltou.
(Aqui nota-se também o deslocamento físico do pai que se afastou do filho, andou para longe.)
2 – Agora, walk away from no sentido de sair ou se afastar de algo, porém de forma figurada. Note que nos exemplos anteriores, alguém sempre "anda para longe" da situação literalmente. Nos exemplos a seguir, a expressão mostra isso de uma forma mais figurativa.
My mom didn't like her boss and walked away from that job forever.
Minha mãe não gostava do chefe dela e deixou aquele trabalho para sempre.
I didn't like the customer service, so I walked away from that experience unhappy.
Eu não gostei do atendimento ao consumidor, então eu saí daquela experiência infeliz.

I was finally walking away from the job that I had hated for years.
Finalmente eu estava deixando aquele trabalho que eu odiei por anos.
If you walk away from this dress now, it probably means you don't want it.
Se você deixar esse vestido agora, significa que provavelmente você não o quer.
After three years of dating, I had to walk away from that relationship.
Depois de três anos de namoro, eu tive que me afastar daquele relacionamento.
(Ou ainda:  "depois de três anos de namoro, eu tive que abandonar/terminar aquele relacionamento". Apesar de neste exemplo haver um deslocamento físico literal, o foco da expressão está no término do relacionamento e não no ato de sair e ir embora em si.)
3 – Walk away from no sentido de safar-se de alguma coisa, sair de alguma coisa em segurança:
They were lucky to walk away from that collision.
Eles tiveram sorte de se safar daquela colisão.

My husband and daughter walked away from their accident.
Meu marido e filha se safaram do acidente deles.

How to walk away from a car accident?
Como se safar de um acidente de carro?

4 – Finalmente, walk away from no sentido de recusar alguma coisa:
Ten reasons to walk away from a job opportunity.
Dez razões para recusar uma oportunidade de emprego.
5 signs it's time to walk away from a home purchase.
5 sinais que é hora de recusar uma compra de uma casa.
When to walk away from buying a home.
Quando recusar a compra de uma casa.
Com tantos exemplos, acredito que o phrasal verb walk away from tenha ficado claro para você. Mas se você ainda tiver dúvidas, coloque abaixo nos comentários. Ah! Compartilhe o post, caso tenha gostado.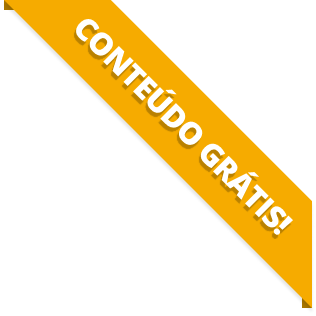 BAIXE O MATERIAL DO POST(PDF+MP3) PARA ESTUDAR QUANDO E COMO QUISER.