Já ouviu a expressão bad blood? Se a traduzirmos literalmente, teremos "sangue mau", o que não faz muito sentido, né? É que, na verdade, trata-se de uma expressão idiomática que significa "inimizade". Achou estranho?
Pensando bem, até que essa expressão faz sentido. Não é verdade que costumamos associar as emoções ou sentimentos com o sangue? Dizemos, por exemplo, que uma pessoa nervosa tem o "sangue quente", ou que uma pessoa amável é um "sangue bom".
Vejamos abaixo algumas frases com bad blood. Não se esqueça de ouvir os áudios e de acrescentar mais esta expressão ao seu Anki!
There has been bad blood between the two families for years.
Tem havido inimizade entre as duas famílias por anos.
I am sorry to say that the crisis in the industry has also led to a certain amount of bad blood.
Eu sinto muito em dizer que a crise na indústria também gerou uma certa parcela de inimizade.
I do not think anyone will suspect me of wishing to make bad blood between the countries.
Eu não acho que ninguém suspeitará que eu desejava causar inimizade entre os países.
The situation has reached crisis point because of the bad blood between the two.
A situação atingiu um ponto crítico devido à inimizade entre os dois.
(Leia o post Qual a diferença entre Because e Because Of?)
Last year's brutal playoff series created some bad blood between these two teams.
As eliminatórias brutais do ano passado criaram uma certa inimizade entre estes dois times.
There's bad blood between Elise and Piper, so don't leave them alone together.
Há inimizade entre Elise e Piper, então, não as deixe sozinhas juntas.
Weddings or funerals are no place for bad blood.
Casamentos e funerais não são lugar para inimizade.
There is bad blood between Fred and Jim. They cannot be civil to one another.
Há inimizade entre o Fred e o Jim. Eles não conseguem ser civilizados um com o outro.
There is no bad blood between us. I don't know why we should quarrel.
Não há inimizade entre nós. Eu não sei porque nós deveríamos discutir.
Mr. Levy said his relations with officials have been very friendly. There is no bad blood.
O senhor Levy disse que o seu relacionamento com os funcionários tem sido muito amigável. Não há inimizade alguma.
Gostou de aprender sobre a expressão bad blood? Então, aproveite para ler sobre Blood Is Thicker Than Water. See you next time!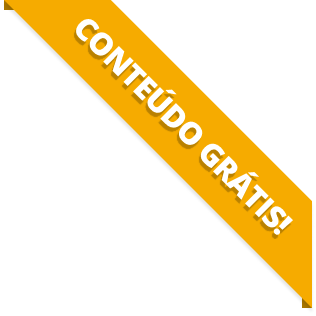 BAIXE O MATERIAL DO POST(PDF+MP3) PARA ESTUDAR QUANDO E COMO QUISER.