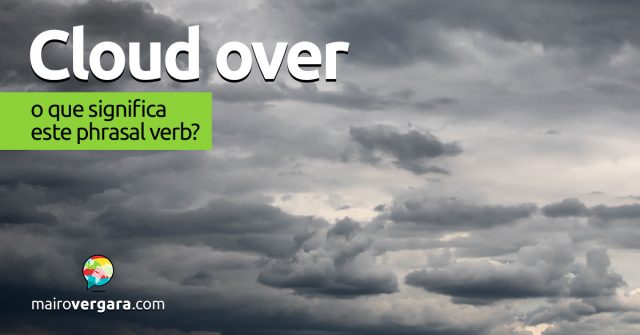 Apesar de a palavra cloud ser mais conhecida por significar "nuvem", ela também pode ser um verbo e até formar o nosso phrasal verb de hoje: cloud over. Tem ideia do que ele significa?
Cloud over pode se referir literalmente ao céu "nublar" ou "ficar nublado", mas também pode significar "embaçar" ou "ficar embaçado" (um espelho ou a visão, por exemplo).
Além disso, se eu disser que her face clouded over, estarei querendo dizer que "ela fechou a cara", ou seja, que seu semblante se tornou sério, bravo ou pensativo de repente.
Que tal vermos algumas frases com esses três sentidos de cloud over? Depois, acrescente-as ao seu Anki!
1 – Comecemos com cloud over significando "nublar" ou "ficar nublado":
The sky clouded over and it began to get chilly.
O céu nublou e começou a ficar frio.
Enjoy this sunshine while it lasts because the sky is supposed to cloud over this afternoon.
Aproveite essa luz do sol enquanto ela durar, porque o céu deverá nublar hoje à tarde.
(Leia o post To Be Supposed To | O que significa esta expressão?)
It was too hot and sunny, but after a while the sky clouded up and we ventured outside.
Estava muito quente e ensolarado, mas, depois de um tempo, o céu nublou e nós nos aventuramos lá fora.
After a fine day, the sky had clouded over and suddenly rain lashed against the windows.
Depois de um belo dia, o céu havia nublado e, de repente, a chuva batia contra as janelas.
It was beginning to cloud over, so we went inside.
Estava começando a ficar nublado, então nós fomos para dentro.
It's clouding over now, so it may rain soon.
Está ficando nublado agora, então pode ser que chova logo.
It's beginning to cloud over – we should go back now.
Está começando a ficar nublado – nós deveríamos voltar agora.
(Leia o post Go Back | O que significa este phrasal verb?)
2 – Agora, veja cloud over no sentido de "embaçar" ou "ficar embaçado":
The mirror clouded over as the steam rose from the hot water in the sink.
O espelho embaçou à medida que o vapor subia da água quente na pia.
My vision seemed to cloud over, and I could see very little.
Minha visão pareceu ficar embaçada e eu conseguia enxergar muito pouco.
I'm sweating so much that my eyeglasses are clouded over.
Eu estou suando tanto que os meus óculos estão embaçados.
I wouldn't try to put makeup on in the bathroom just yet — the mirror is still clouded over from when I showered.
Eu não tentaria passar maquiagem no banheiro por enquanto — o espelho ainda está embaçado de quando tomei banho.
As she stares at me, her eyes start to cloud over.
Conforme ela me fitava, seus olhos começaram a ficar embaçados (pelas lágrimas).
(Leia o post Stare At | O que significa este phrasal verb?)
3 – Finalmente, veja face clouded over como "fechou a cara". Repare que, enquanto o inglês usa a voz passiva, o português prefere a ativa:
At the mention of her dead husband, her face clouded over.
À menção do marido falecido dela, ela fechou a cara.
Her face clouded over in confusion at his curt tone.
Ela fechou a cara em confusão com o tom rude dele.
His face clouded over in disappointment.
Ele fechou a cara em desapontamento.
Já que o assunto de hoje foi relacionado à palavra cloud, que tal aprender a dizer Estar Nas Nuvens em inglês? See you next time!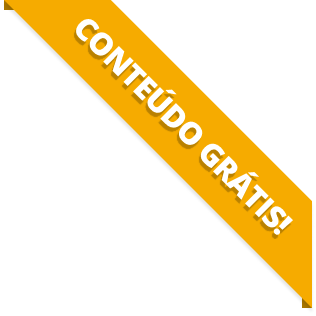 BAIXE O MATERIAL DO POST(PDF+MP3) PARA ESTUDAR QUANDO E COMO QUISER.