Existem vários jeitos de falar dos seus "pontos fortes" em inglês. O primeiro é strength, que também quer dizer simplesmente "força". É comum naquela pergunta clichê de entrevista: What are your strengths and weaknesses? Diga-se de passagem, weakness ("fraqueza") é usado como "ponto fraco".
Uma segunda possibilidade é strong suit, literalmente "meu naipe forte". A origem aqui é dos jogos de baralho, óbvio. Mas eu, na minha inocência, achava até hoje que strong suit se referia à palavra suit of armor, que quer dizer "armadura", "couraça". Vivendo e aprendendo!
Strong point, que como você vê é literalmente "ponto forte", também é outra versão bastante comum. Note que o contrário de strong point é weak point, mas strong suit não tem um antônimo — nunca ouvi falarem weak suit, nem me parece que seja usado.
Quanto à última variante, suspeito que você não terá dificuldades para memorizá-la. É a expressão my forte. Forte, aqui, vem do francês — o que é que não vem do francês na língua inglesa, fala a verdade? — e assim fica fácil para nós.
Vejamos algumas frases para ilustrar o uso de cada uma dessas expressões. Como sempre, lembre-se de usar o Anki para anotar as que você já não conhecer. Boa revisão, bom aprendizado, essa é a regra de ouro.
1 – Strength.
But at the end of the day, everyone has their own unique attributes and strengths that drive them forward.
Mas no final de contas, cada um tem seus atributos e pontos fortes especiais que os levam adiante.
(Confira o post Como se diz 'No Fim das Contas'' em inglês?)
Experts have documented the strengths and weaknesses of the different analytical approaches.
Peritos documentaram os pontos fortes e fracos das diferentes abordagens analíticas.
In fact his strength is in his complete unwillingness to give up.
Na verdade, seu ponto forte está na sua total relutância em desistir.
As you might expect, he believes his physical attributes are his greatest strengths.
Como vocês poderiam esperar, ele acredita que seus atributos físicos são seus maiores pontos fortes.
2 – Strong suit.
Details of legislation have never been my strong suit.
Detalhes de legislação nunca foram meu ponto forte.
Compassion is not Jack's strong suit.
Compaixão não é o ponto forte do Jack.
Tact has never been his strong suit.
Tato nunca foi o ponto forte dele.
Patience is definitely my strong suit.
Paciência com certeza é o meu ponto forte.
3 – Strong point.
Tact is not her strong point, judging by the way she behaved.
Tato não é o ponto forte dela, a julgar pela forma como se comportou.
Another strong point of the book is the fact that it is impressively rich in statistics.
Outro ponto forte do livro é o fato de ser impressionantemente rico em estatísticas.
History is also not the author's strong point.
História também não é o ponto forte do autor.
4 – Forte!
Bocelli may be a global singing star, but opera's not his forte.
Bocelli pode ser uma estrela global do canto, mas a ópera não é o forte dele.
I should warn you that public speaking isn't really my forte.
Eu devo avisá-lo de que falar em público não é exatamente o meu forte.
As far as the piano is concerned, sentiment is my forte.
No que diz respeito ao piano, sentimento é o meu forte.
A última frase vem da excelente peça, The Advantage of Being Earnest, de Oscar Wilde. Confira qualquer hora que não se arrependerá!
E com isso encerramos a pequena dica de hoje. O que achou?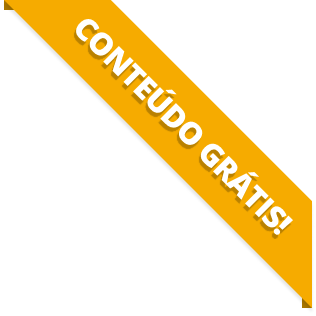 BAIXE O MATERIAL DO POST(PDF+MP3) PARA ESTUDAR QUANDO E COMO QUISER.