Chegamos ao último post sobre os tempos verbais no passado. Já vimos sobre o Simple Past, o Past Continuous e o Past Perfect e hoje falaremos sobre o Past Perfect Continuous, também chamado de Past Perfect Progressive. Sua estrutura é sempre a seguinte:
Sujeito + had been + verbo com terminação –ing
Usamos o Past Perfect Continuous para indicar a duração de uma ação que começou e terminou no passado. Como assim? Pense no seguinte exemplo: você combina de ir a algum lugar com um amigo e ele te oferece carona. Você fica esperando durante uma hora até ele aparecer. No dia seguinte, como você contaria isso para alguém em inglês?
I had been waiting for an hour when my friend finally arrived.
Eu estava esperando por uma hora quando meu amigo finalmente chegou.
Percebeu como o Past Perfect Continuous indicou a duração da sua espera? Agora, imagine que você e sua família combinaram de ir a um parque no último domingo, mas seus planos não deram certo porque choveu o fim de semana todo. Como falar isso em inglês?
We did not go to the park because it had been raining all weekend.
Nós não fomos ao parque porque havia chovido o fim de semana todo.
Percebeu como o Past Perfect Continuous indica quanto tempo durou uma ação no passado? Veja mais exemplos de frases neste tempo verbal:
They had been talking for over an hour when Tony called.
Eles estavam conversando por mais de uma hora quando o Tony ligou.
He had been working at that company for three years when it went out of business.
Ele estava trabalhando naquela empresa há três anos quando ela faliu.
Mike wanted to sit down because he had been standing all day at work.
O Mike queria se sentar porque ele havia ficado em pé o dia todo no trabalho.
James had been teaching at the university for more than a year before he left for Asia.
O James havia dado aulas na universidade por mais de um ano antes de ele partir para a Ásia.
He was tired because he had been jogging that morning.
Ele estava cansado porque ele havia corrido naquela manhã.
Susan gained weight because she had been overeating after the divorce.
A Susan ganhou peso porque ela estava comendo demais depois do divórcio.
I had been saving my money to buy this house.
Eu estava guardando meu dinheiro para comprar esta casa.
He was exhausted because he had been studying for seven hours.
Ele estava exausto porque ele havia estudado por sete horas.
Até aqui tudo bem? Falemos agora das frases negativas e interrogativas. Para formar uma frase negativa, simplesmente acrescente o not após o verbo auxiliar had. Você pode também contrair o had e o not em uma palavra só: hadn't. Vejamos algumas frases negativas:
You had not been waiting there for more than two hours when I saw you.
Você não estava esperando lá por mais de duas horas quando eu te vi.
I had not been studying Turkish very long when I gave up.
Eu não estava estudando turco por muito tempo quando eu desisti.
Betty failed the final test because she had not been attending class.
A Betty reprovou no teste final porque ela não estava assistindo às aulas.
It hadn't been raining during the week, so we decided to go to the beach on the weekend. 
Não havia chovido durante a semana, então nós decidimos ir à praia no fim de semana.
I hadn't been running for more than fifteen minutes, but I felt very tired. 
Eu não havia corrido por mais de quinze minutos, mas eu me senti muito cansado.
Que dizer das frases interrogativas? Como de costume, leve o verbo auxiliar had para o início da frase e não se esqueça do ponto de interrogação. Veja como fica:
Had they been working on this project since 2015?
Eles estavam trabalhando neste projeto desde 2015?
Had he been waiting for her for a long time?
Ele estava esperando por ela há muito tempo?
Had he been using the same car for fifteen years?
Ele estava usando o mesmo carro por quinze anos?
Had the kids been going to the same school last year?
As crianças estavam indo para a mesma escola no ano passado?
Had the baby been crying for very long when you fed him?
O bebê estava chorando por muito tempo quando você o alimentou?
O que achou de considerar em detalhes o uso dos quatro tempos verbais no passado? Agora que entendeu direitinho cada um deles, não se esqueça de acrescentar o que aprendeu ao Anki, nossa ferramenta favorita de revisão. Não perca os próximos post sobre estruturas do inglês. See you next time!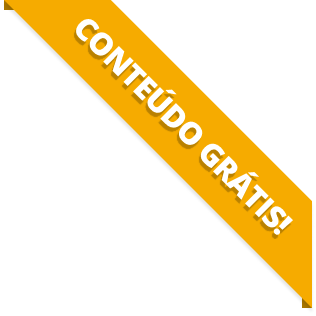 BAIXE O MATERIAL DO POST(PDF+MP3) PARA ESTUDAR QUANDO E COMO QUISER.