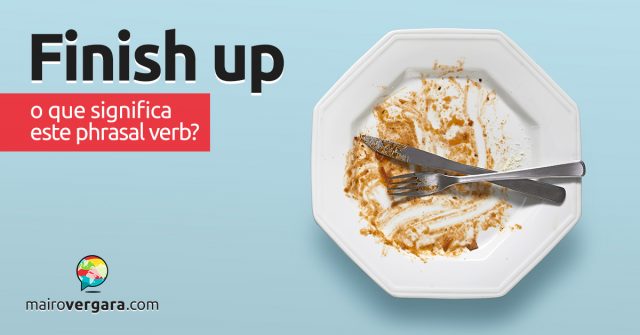 Você sabia que temos artigos sobre mais de 800 phrasal verbs aqui no site? Realmente, existem muitos phrasal verbs interessantes no inglês e hoje aprenderemos mais um deles: finish up. Sabe o que ele significa?
Finish up pode significar "terminar" algo, como uma tarefa ou uma refeição, ou ainda "acabar" em uma determinada situação ou lugar. Veja duas frases que exemplificam os dois significados do nosso phrasal verb de hoje:
Finish up your lunch if you want dessert.
Termine o seu almoço se você quiser sobremesa.
I finished up not having dessert because I didn't eat my vegetables.
Eu acabei não comendo sobremesa porque não comi os meus vegetais.
Viu só como finish up pode significar tanto "terminar" algo quanto "acabar" em alguma situação? Mas para ficar ainda mais claro, vejamos mais frases com esse phrasal verb. Depois, acrescente-as ao seu Anki!
1 – Comecemos com finish up significando "terminar":
Finish up your drinks, please.
Terminem as suas bebidas, por favor.
She started the job, had lunch, and then came back to finish it up.
Ela começou o serviço, almoçou e depois voltou para terminá-lo.
(Leia o post Come Back | O que significa este phrasal verb?)
They were finishing up breakfast.
Eles estavam terminando o café da manhã.
When do you think the dinner party will finish up? I think the caterers need the room.
Quando você acha que o jantar terminará? Eu acho que os fornecedores precisam do espaço.
The concert should finish up around 11.
O concerto deverá terminar por volta das 11.
The boss wants to know how much time you need to finish up the report.
O chefe quer saber de quanto tempo você precisa para terminar o relatório.
(Leia o post Estruturas do Inglês: How)
I will finish this typing up in a few minutes.
Eu terminarei essa digitação em alguns minutos.
We finished up dinner and took the dirty dishes to the kitchen.
Nós terminamos o jantar e levamos os pratos sujos para a cozinha.
The council finished the meeting up by stating when the next meeting would occur.
O conselho terminou a reunião informando quando a próxima reunião ocorreria.
2 – Agora, veja finish up no sentido de "acabar":
I always finish up doing most of the work!
Eu sempre acabo fazendo a maior parte do trabalho!
She eventually finished up in London.
Ela finalmente acabou em Londres.
You'll finish up dead if you carry on drinking like that.
Você vai acabar morto se continuar bebendo desse jeito.
(Leia o post Carry On | O que significa este phrasal verb?)
She married a Spaniard and finished up in Barcelona.
Ela casou-se com um espanhol e acabou em Barcelona.
They had met by chance at university and finished up getting married.
Eles haviam se conhecido por acaso na universidade e acabaram se casando.
(Leia o post Como se diz "Por Acaso" em inglês?)
He's probably going to finish up in jail for business fraud.
Ele provavelmente acabará na cadeia por fraude empresarial.
He tried to bribe a police officer and finished up in jail.
Ele tentou subornar um policial e acabou na cadeia.
Brett got into a fight and finished up with a broken wrist.
O Brett se meteu em uma briga e acabou com o pulso quebrado.
From his original £30,000, the client had finished up with around £300.
Das suas £30.000 originais, o cliente havia acabado com cerca de £300.
Legal, agora você já sabe tudo sobre o phrasal verb finish up! Mas sabia que existe outro phrasal verb que também exprime a ideia de acabar em determinada situação? É o End Up, aproveite para ler sobre ele! See you next time!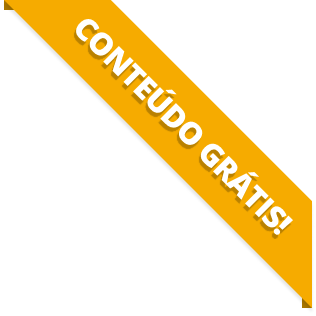 BAIXE O MATERIAL DO POST(PDF+MP3) PARA ESTUDAR QUANDO E COMO QUISER.