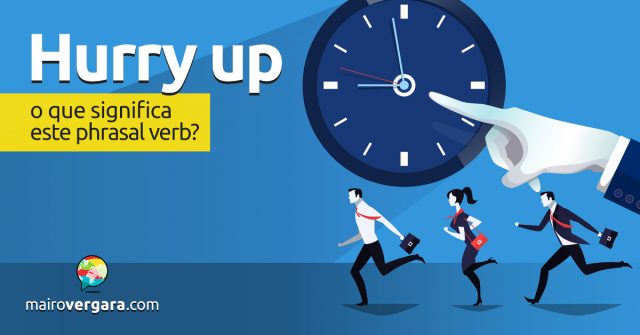 No mundo cheio de compromissos em que vivemos, estamos sempre correndo para lá e para cá, sempre com pressa de cumprir a nossa próxima responsabilidade, não é?
É isso que torna o nosso phrasal verb de hoje tão importante ─ ele será cada vez mais usado no dia a dia. Hurry up significa "apressar" (ou "apressar-se") e também pode ser usado para pedir que alguém "ande logo".
Além desses dois significados, que serão exemplificados nas frases abaixo, outras possíveis traduções de hurry up são "ir logo" e "depressa" (quando usado para apressar outra pessoa). Vamos às frases!
1 – Comecemos vendo hurry up significando "apressar" ou "apressar-se":
Do you want to hurry up the application process?
Você quer apressar o processo de candidatura?
Hurry up and finish your soup.
Apresse-se e termine a sua sopa.
If you want tickets, you'd better hurry up. There's only a few left.
Se você quiser ingressos, é melhor se apressar. Só sobraram alguns.
(Leia o post O que significa Had Better?)
Try and hurry her up a bit or we'll be late.
Tente apressá-la um pouco ou nós chegaremos atrasados.
Petter saw no reason to hurry the divorce up.
O Petter não viu motivos para apressar o divórcio.
She was always telling me to hurry up so we didn't get caught.
Ela estava sempre me dizendo para eu me apressar para que não fôssemos pegos.
See if you can hurry things up a little.
Veja se você pode apressar as coisas um pouco.
Franklin told Howe to hurry up and take his bath; otherwise, they'd miss their train.
O Franklin disse ao Howe para se apressar e tomar seu banho; do contrário, eles perderiam o trem.
2 – Outra possível tradução de hurry up é "andar logo":
Hurry up, or we'll miss the bus!
Ande logo ou nós perderemos o ônibus!
Hurry up! We're going to be late.
Ande logo! Nós chegaremos atrasados.
Hurry up, some of us need to get to work.
Ande logo, alguns de nós precisam ir trabalhar.
Hurry up and get your things, it's time to go.
Ande logo e pegue as suas coisas, está na hora de ir.
Hurry up or you'll be late for school.
Ande logo ou você se atrasará para a escola.
Hurry up with that coffee, will you?
Ande logo com aquele café, sim?
(Leia o post Estruturas do Inglês: Tag Questions)
She wished George would hurry up with her cup of tea.
Ela queria que o George andasse logo com a xícara de chá dela.
Com certeza, foi muito útil aprender o phrasal verb hurry up, não é? Selecione as frases acima e acrescente-as ao seu Anki para não se esquecer mais desse phrasal verb. E aproveite para ler como diz Estar Com Pressa em inglês. See you next time!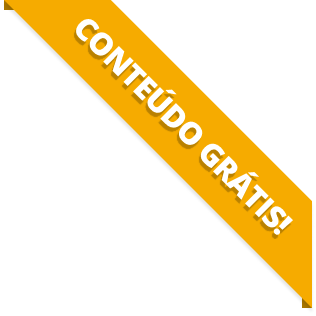 BAIXE O MATERIAL DO POST(PDF+MP3) PARA ESTUDAR QUANDO E COMO QUISER.