Você já deve saber que um phrasal verb é a junção de um verbo com mais uma ou duas palavrinhas, que muitas vezes alteram o seu significado. Sabia que, aqui no site, temos posts sobre mais de 550 phrasal verbs?
Hoje falaremos sobre lash out, um phrasal verb que as pessoas de pavio curto adoram! Lash out é quando a pessoa fica com muita raiva e ataca a outros, verbal ou fisicamente. É por isso que as frases abaixo estão divididas em duas traduções: "atacar", quando for fisicamente, e "estourar", quando for verbalmente. Veja só:
1 – Comecemos vendo lash out no sentido de "atacar" fisicamente a alguém:
That ornery old cat will lash out at you if you get too close.
Aquele velho gato genioso irá te atacar se você chegar perto demais.
I was only teasing him and suddenly he lashed out at me and hit me in the face.
Eu estava apenas provocando ele e de repente ele me atacou e me bateu no rosto.
Riot police fired in the air and lashed out with clubs to disperse hundreds of demonstrators.
A polícia de choque atirou para o alto e atacou com porretes para dispersar as centenas de manifestantes.
His gaze became sharp and dangerous like that of a cornered animal that was prepared to lash out in order to protect itself.
Seu olhar se tornou brutal e perigoso, como aquele de um animal encurralado que estava preparado para atacar a fim de se proteger.
Once he has lost control and lashed out at his tormentor, she then possesses undeniable evidence of his cruelty.
Uma vez que ele perdeu o controle e atacou seu atormentador, ela então possui evidência inegável da crueldade dele.
Frightened by the crowd, the man lashed out at several people until he was finally arrested by the police.
Assustado com a multidão, o homem atacou várias pessoas antes de ser finalmente preso pela polícia.
2 – Agora, vejamos lash out no sentido de "estourar" de raiva:
Her husband has a terrible temper and lashes out at everyone when he's angry. 
O marido dela tem um temperamento terrível e estoura com qualquer um quando está bravo.
Why's Tina in such a bad mood? She really lashed out at me when I was late for work.
Por que a Tina está tão de mau humor? Ela realmente estourou comigo quando eu cheguei atrasado para o trabalho.
Especially during difficult economic times, we tend to lash out at foreigners and blame them for our troubles.
Especialmente durante tempos econômicos difíceis, nós tendemos a estourar com os estrangeiros e culpá-los pelos nossos problemas.
He wanted to swear, to curse and to lash out in frustration.
Ele queria praguejar, xingar e estourar de frustração.
The Cuban leader lashed out against the policy of the U.S. President.
O líder cubano estourou contra a política do presidente dos EUA.
Hey, don't lash out at me, I'm just the messenger!
Ei, não estoure comigo, eu sou apenas o mensageiro!
(Leia o post Don't Shoot The Messenger │ O que significa esta expressão?)
I couldn't help but lash out when I heard about the latest mishap.
Eu não pude evitar de estourar quando eu soube do último contratempo.
After listening to his dad's criticism of his driving, Arthur lashed out at him.
Após ouvir a crítica do seu pai sobre sua direção, o Arthur estourou com ele.
The mayor lashed out at his critics during the interview.
O prefeito estourou com seus críticos durante a entrevista.
The defendant lashed out when asked about his arrest record.
O réu estourou quando questionado sobre seu histórico de prisão.
Agora que já aprendeu o que significa lash out, corre lá no Anki para acrescentar mais esse phrasal verb à sua coleção! E aproveite para ler outros expressões com sentidos similares, como Mouth Off e Go Bananas. See you next time!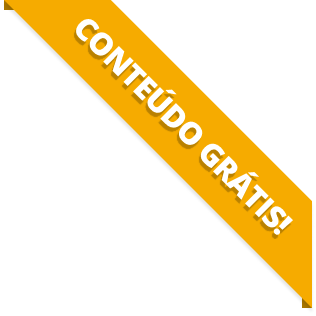 BAIXE O MATERIAL DO POST(PDF+MP3) PARA ESTUDAR QUANDO E COMO QUISER.