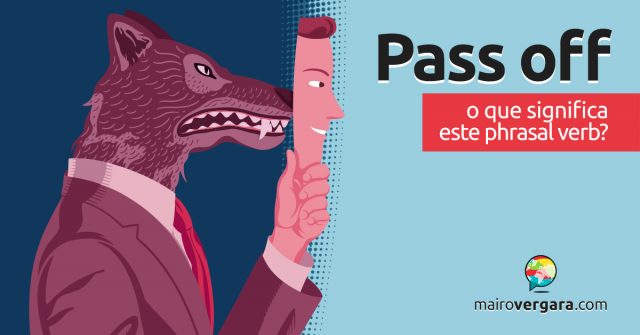 Já falamos aqui no site sobre os phrasal verbs Pass Out, Pass Around e Pass Away. Hoje, falaremos sobre pass off. Tem ideia do que este phrasal verb significa?
Pass off pode significar simplesmente que algum evento "ocorreu" de determinada forma, como por exemplo, "pacificamente" (passed off pacifically).
Além disso, pass off pode ser usado com a palavrinha as para formar outros dois significados: uma pessoa que "se passar por" outra, talvez fingindo ter determinada profissão, ou "vender como" genuíno um produto que é falsificado.
Que tal vermos algumas frases com cada um desses três significados de pass off? Assim, você ficará craque no uso desse phrasal verb! Depois, acrescente as frases ao seu Anki!
1 – Comecemos vendo pass off no sentido de "ocorrer":
The protest march passed off without any serious trouble.
A manifestação ocorreu sem problemas sérios.
The pop festival passed off peacefully, despite the fears of local residents.
O festival pop ocorreu pacificamente, apesar do medo dos moradores locais.
The main demonstration passed off peacefully.
A manifestação ocorreu pacificamente.
The event passed off without any major incidents.
O evento ocorreu sem nenhum incidente grave.
I was so nervous, but the ceremony passed off without a hitch.
Eu estava tão nervoso, mas a cerimônia ocorreu sem percalços.
2 – Agora, veja pass off as significando "se passar por":
He passed himself off as a doctor.
Ele se passou por médico.
(Leia o post Qual a diferença entre Doctor, Medic e Physician?)
He put on an old blue suit, intending to pass himself off as a businessman.
Ele vestiu um velho terno azul, pretendendo se passar por empresário.
This is the kind of thing a man who passes himself off as a fashion consultant can be expected to know.
Isso é o tipo de coisa que se espera que um homem que se passa por consultor de moda saiba.
It is an offence for a private company to pass itself off as being a public company and vice versa.
É uma ofensa que uma empresa privada se passe por empresa pública e vice-versa.
I wonder how many years unqualified people could pass themselves off as consultant thoracic surgeons, for example, without detection.
Eu me pergunto por quantos anos pessoas não qualificadas poderiam se passar por cirurgiões torácicos, por exemplo, sem serem detectadas.
The agents managed to pass themselves off as wealthy businessmen.
Os agentes conseguiram se passar por empresários ricos.
I passed Jake off as my brother so he could take advantage of our family discount.
Eu fiz o Jake se passar por meu irmão para que ele pudesse usufruir do nosso desconto familiar.
3 – Finalmente, pass off as também pode significar "vender como":
The watches are fakes, but they tried to pass them off as genuine Rolexes.
Os relógios são falsos, mas eles tentaram vendê-los como Rolex genuínos.
They bought up pieces of old furniture and passed them off as valuable antiques.
Eles compraram móveis antigos e os venderam como relíquias valiosas.
They tried to pass the crystals off as diamonds.
Eles tentaram vender os cristais como diamantes.
There are always guys passing cheap watches off as Rolexes in this part of town.
Sempre tem caras vendendo relógios baratos como Rolex nesta parte da cidade.
Legal! Agora você já sabe tudo sobre o phrasal verb pass off. Qual dos três significados dele você achou mais interessante? Formule uma frase com ele e deixe aqui nos comentários! See you next time!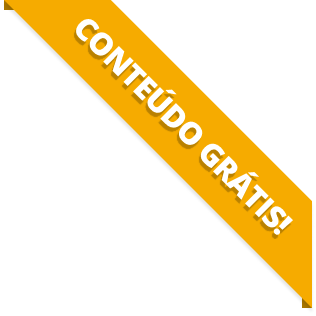 BAIXE O MATERIAL DO POST(PDF+MP3) PARA ESTUDAR QUANDO E COMO QUISER.
Aulas e materiais de estudo gratuitos!
Quer receber materiais gratuitos para estudar inglês toda semana? Basta informar seu e-mail abaixo: